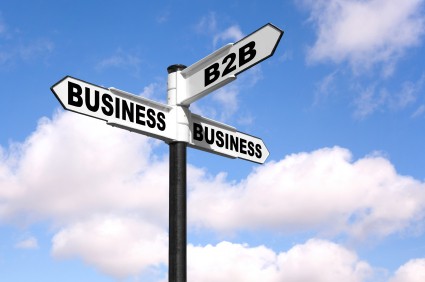 TRADITIONAL MARKETING STRATEGIES are continuously becoming more costly and obsolete while, at the same time, gaining diminishing returns.  This has led to the development of new business-to-business marketing strategies to match the evolving global economy.  These strategies introduce you to plethora of the best practices in the industry.  Among these areas include market selection, Web 2.0 inbound marketing, lead generation, channel management, product positioning, customer management, social media, branding, and customer behavior.  Through a comprehensive assessment of segments, markets and customers, you will be better equipped to implement and develop efficient business-to-business (B2B) marketing strategies to boost the development of your organization's bottom line.

In direct marketing, sending flashy letters to the clients is effective especially if you are involved in running an online business.  Nevertheless, this method is not effective when it comes to increasing the number of clients of a business.  Instead, you need tactics that will help you to come up with services that are integrated into the business plan of your clients so that they will deliver value to both parties.  This ensures mutual benefit of both businesses irrespective of the product or service you are offering the clients.

When dealing with professional buyers, you must really emphasize and highlight business value in order to convince them to make the purchase.  These buyers probably also have sales experience and are aware of pressured sales tactics. As such, they will quickly pick up on any "funny business" on your part and will be reluctant to close the deal.  The best way to deal with B2B businesses is to let the clients buy as they would like, while not letting them manipulate the terms of the deal where it isn't worth it to you anymore.  If you work for a B2B marketing company, your business is only supposed to act like a facilitator.  You will need to let the buyer decide to make the purchase with mounting pressure on them (without causing them to feel pressured—good luck on that one, but it's not impossible).  This will allow them to choose deals that will be beneficial to them.

Business-to-business marketing strategies also demand that you foster personal relationships with your clients.  This should not be taken to mean that you have to make face-to-face appointments with the businesses, although this could be necessary in some industries.  It can be done by ensuring that the clients are provided with goods of better value and high quality. Telephone and email communication are effective tools to stay in touch with the clients.  

Irrespective of the B2B marketing strategy you are using in your business, it can only be effective if it targets the clients correctly.  For instance, instead of targeting a market that will need a certain service or product in future, look for clients that are in need of that service now. Planning for the future is always wise, but focus on the now.

Utilizing lead management to identify prospects that you can turn into clients is another smart B2B strategy.  You can identify prospects as those who stop by your website or signs up for free trial.  Establish good relationships with these clients so that they will feel comfortable to come back in future.  In addition, you should focus on maintaining the clients you already have by giving them timely and attractive deals they cannot turn down.