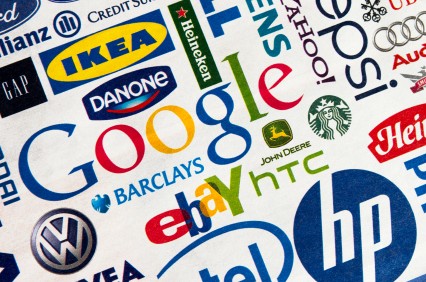 THE BUSINESS-TO-BUSINESS marketing arena is a lot different from the business-to-consumer (B2C) arena due to some methods not be effective on business clients.  It may seem odd to market on traditional consumer value points or even lower price, but taking control of the market and dedicating your effort toward delivering the exact value of the business you are promoting is the best option. Here are some smart B2B marketing strategies.

Make Maximum Use of Lead Management

This means that you come up with a plan to nurture potential clients.  You can identify these clients if they open your email blast, stop by your trade show booth, or sign up for a free trial.  Ordinarily, these clients may not be ready to communicate with the sales team or conduct further research about the business.  By contacting these potential clients after-the-fact, simply to send them a 'thanks for checking us out or stopping by' message, you can successfully turn 95% of these prospects into clients. The key is not to ask for anything the first time you contact them—just say thanks.

Dedicate More Time on Your House List

Getting more clients typically means that businesses have to spend more cash, which can be a great challenge, especially if the business is operating on a lean budget.  If you have a high client turnover rate, instead, consider spending money maintaining the clients you have already acquired.   This can be achieved by using a variety of methods such as creating new content, nurturing lead campaigns, and improving the marketing database through progressive profiling.

Construct and Optimize Your Landing Page
Your landing page plays a great role in improving the advertising returns of your business.  When combined with advertising methods such as banners, Google AdWords, email blast campaigns, and sponsorships, the return can be highly attractive.  
What's a landing page?
 A business' landing page is a page on the website that people who click the links in your online marketing are immediately directed to. In short—it's your business' online first impression when the potential client is redirected from a piece of online marketing. It usually explains a bit about the company or specific product, along with a bulleted list of options (usually links) that the business has placed there to make all of the potential customers' wildest dreams come true. Just kidding—well, kind of. Click
here
for an incredible example of a stellar B2B landing page.

Content in Demand

Look for clients that are in need of the product right now, as opposed to the clients that are just browsing in order to purchase the product later.   Let your clients know what you are offering so that they will come looking for you whenever they need your products.  Use analyst evaluations as well as buyer's guides to help your clients know what you are offering more easily.

Provide Assurance to Your Clients

In tough economic times, risk-averse clients prefer to choose products from leading brands and manufacturers as they are safer solutions.  Small businesses have to do more to prove to their clients that their services are also safe.  Smart methods that can be used to reassure and build trust with the clients include providing expert opinions, customer references, awards, reviews, etc.