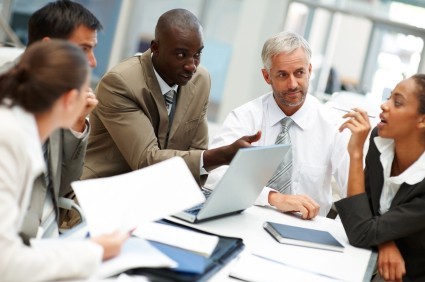 EVERY BUSINESS must market itself in order to survive the stiff competition in today's global marketplace. That is why you will find a marketing department in practically every business. To state the obvious, marketing is a continuous activity because a business has to sell whatever it makes or manufactures so as to generate revenue to pay for its liabilities and to purchase raw materials. Strategies to generate the required or expected sales leads are always costly and difficult to design and implement because rival businesses are always likely to respond to or emulate any sales leads generation techniques and strategies so as to increase their sales also. Hence, that is why it is necessary to create a leads group in order to continuously market the business as well its products and services.

What is a leads group?

With the advent of online marketing, a business needs to combine various and simultaneous leads generation strategies in order to survive the current competition in the marketplace. A leads group exchanges ideas on how to establish a business network and help the business impact more consumers. It aims to retain existing clients and attract new ones to the business. Most businesses market themselves using social media, radio, newspapers, and television, simultaneously, so as to tap clients from every available source. The marketing department must be creative, pragmatic and innovative in order to generate leads for modern business.

You should select highly knowledgeable members for your leads generation group; they must be people who are experienced in sales management and marketing. You should only consider people who have a proven track record of leads generation in their previous places of work; ask for a personal profile of the prospective leads group candidates and carefully review it. Since leads generation is a skill, do not rely on the academic qualifications alone. Highly learned individuals may not necessarily be the right people to generate your expected sales leads, although candidates or members of this group must be trained on sales, preferably in a recognized college or university which teaches business studies. The following are some of the techniques employed by various businesses and lead generation groups in generating leads for businesses, as well as a synopsis of the importance of such groups in business.

Leads can nowadays be generated by marketing a business with the social net working sites over the internet. Social network sites like Facebook, Twitter, Linkedin, etc., are the sites where you can market your business to frequent visitors to these sites. To generate leads from these sites, the business must be an active member of the site. You must participate by publishing articles and placing ads and links to your website on these social sites in order to familiarize people with your business and/or products. To realize quick leads, put all the mechanisms in place for accepting online payments; you should ensure that you install online payment protection devices and programs so that those who want to buy your products can easily do so over the internet. Your business' website must also contain enough description of what you do; it should be precise and easy to understand. Do not require people to provide unnecessary details when they visit the website; description should only be for the processing of online orders and sufficient for that purpose.

Since many people, nowadays, shop online over the internet, ensure that your business' website is ranked on top or among the top by the search engine optimization companies. This may come at a cost, but it is a sure way of generating sales leads. Research conducted on American internet browsers found out that most of the browsers never go beyond the first page of their search engine website (Google, Yahoo!, etc.) after a general web search. This means that if your business website does not appear on the first page of a search engine, you probably won't have many people visit it, thus, not generating the leads you want. 

You can also generate leads through internet affiliate programs. This is a paid strategy where visitors to other (usually related) websites will be linked to your website when it appears on the related searches options. Web visitors who want more information on what they are researching are more likely to get it from the related searches rather than initiating a fresh internet search.

Most businesses have formed leads groups using Facebook, which is the most common visited social site. You will need internet experts to effectively create your business group here. Marketing strategies are always designed to take into account the competitor's response. There are currently many online advertising and marketing companies; these companies can advise on how to successfully create an online leads group. You must be prepared to spend money in order to put your business ahead of that of competitors; always trust the professional advice of online promoters whenever you want to conduct a marketing campaign with the aim of generating leads over the internet. It really is true that you get what you pay for, in this regard.
You can also create a leads group over the mass media—mass media meaning all forms of communication likely to reach a great portion of the population. This can include newspapers, radio, text, leads lists and television, among others. You will obviously be charged to conduct any leads generation campaigns over these channels, but you will be assured that it will reach a large number of the existing and new customers. You do not need to approach the mass media by yourself to create a leads group because there are various marketing and advertising companies to conduct this for you; once you have partnered with them, they will distribute your leads generation campaign to various forms of mass media.