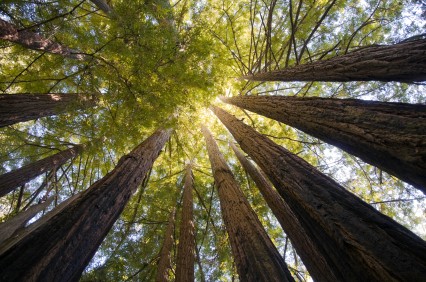 FOR WHATEVER REASON, it is typical for me to be somewhat long-winded when I write articles or papers, regardless of the subject--what can I say, I'm passionate about my work!  Today, however, I am taking a different approach, as the subject requires the bare minimum of words. 
Lately, I have witnessed an alarming trend in the small business arena. So many people and organizations I interact with have simply gotten away from the basics in their approach to sales and business development. I thought it would be proper to remind everyone that in sales and business development, the basics are always the cornerstone to success. Let's review:
Establish 
Potential customers are everywhere; so, go get 'em! Forget all those fancy and intricate databases for the moment. Introduce yourself to people at the local coffeehouse, the gym, and at church. Hey, most of you have neighbors you've never met! Make this the time to say "hi" to them. Join local groups and organizations that are germane to your line of work. Volunteer somewhere. Lend your particular skills or expertise to someone who can benefit from it. It's also a great time to reach out and get to know your current customers again, too. Get reacquainted with them and find out what's happening and identify changes that may have occurred since the last time you interacted with them. I could go on forever here, but you get the idea. Use some imagination, keep your costs to nearly zero…and locate some new biz in the process!
Look
Do some simple research every day. Learn about the latest market trends and read-up on industry-related news. The internet alone can be a vital resource for information, statistics, news on emerging products and services related to your industry, and a research device for drilling down into the finite areas of interest. Use all of this data to formulate a plan of action for your sales and business development approaches…and gain the upper hand.
Listen
We were given two ears and only one mouth for a reason. Apply accordingly.  Listen to what potential and existing clients have to say; not only about your products and services, but also about the industry itself. Give them a forum to talk about what they see on a daily basis from their vantage point. They will be vital in helping you understand their needs, the current state of the industry, and even what your competition in the market is doing. Additionally, make time to attend local seminars, conferences and industry-related events to hear what the buzz is all about in your line of work. Listen up…and you will learn much.
Present
Define your sales approach based on what you've seen and also what you've heard. Then, through the introductions you've made, present your products and services to not only your current clients, but to your new-found potential clients as well. A strong, well-defined approach will make the presentation more direct, more effective, and better suited to the environment in which you are offering those products or services. This approach can also be applied to even getting the appointment or even getting the word out to the masses. Whether it be a professional email announcing your products or services, a phone call or voice mail to a potential client, or an unannounced pop-in to a place of business, a confident, well-designed approach with a solid message can never go wrong. Remember this…and you will succeed.
Follow-up
So many people have difficulty with the follow-up. Many are too lazy to do it. Others wear-out their welcome by overwhelming the client with "too much service." The key will be to look and listen to your clients to understand what and how they prefer to be contacted and what frequency in which to do it. A confident approach on your part will deliver the proper follow-up results…and you will be on the way to another satisfied client.
Ask
This is the easiest thing on the list. Every client knows others in his or her industry. Ask for a referral. And even if your client or potential client doesn't pull the trigger with you this time, they may be able to lead you to someone who might engage in a transaction with your products or services. A sales lead, especially from a credible source, is money! 
Asking for referrals
from all sources listed above is always appropriate, if done at the appropriate time and with endless professionalism and confidence. Social media outlets, emails, phone calls and in-person interaction can always lead to possible referrals too. Remember, if done with professionalism…others will respond in kind.
Repeat
This simplistic process can start and finish in any time-frame that suits your schedule, deadlines and/or industry standards. The best part is that it can be repeated endlessly. In fact, every sales and business development professional should have several verticals of these processes working on a concurrent basis at all times. And if you're looking for excuses to not practice these basics, it will fall on deaf ears; as this rudimentary course of action for developing and maintaining clients is virtually free to implement, can be done anytime, and is customizable for any person or industry. So, repeat after me…I can do this!
I wrote an article recently about the mistake of
making lame excuses in business
. This may be a good time to click this link to make sure you are on the right track of making progress and are avoiding reasons why you can't get new clients. Business is everywhere…go get it!