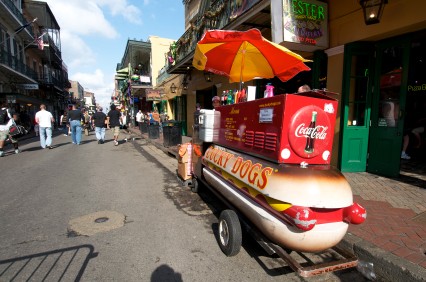 SALES & MARKETING is one strategy that has helped many people run their business successfully since the beginning of time.  For any business to be successful, marketing (in one form or another) has to be there.  Sales promotion has pronounced effects on the performance of a business and if you are a manufacturer, it is good to take advantage of sales and marketing to draw as many new and returning customers to your product(s) as possible.

One great effect of sales and marketing is that through the sales of your products, you will increase your business' profits.  Sales promotions will enable your company to stand out from the competition.  It is good to know how to come up with outstanding products from those of your competitors, but in most cases, it will be your marketing that will draw customers to your products because many competing business' products are very similar in look, form and function.   
Sales and marketing is the best way of increasing sales in a short time.  There are a number of mass production techniques that are being used in many businesses; this is what has led to a heightened competition.  If you apply sales promotion, you will be able to increase the volume of your sales; it will also be a boost to your market share. In most cases, the
law of large numbers
applies and, simply, the more people hear about your product(s), the higher your percentage of sales will be. If you market, they will come!

Sales and marketing is a great way to influence trade and customer behavior.  One of the main functions of sales promotion is to determine prices.  This is what will allow any business to change prices in regard to supply and demand without changing the permanent price quotes.  It is these changes in prices that enables business people to influence trade and the behavior of customers.  Prices promotions will help companies come up with strategies that will boost sales on lean seasons.  When the prices go down, there will be an increase in number of customers. If all that seemed a little confusing, think of it this way: sale price!

Sales and marketing cost will depend on the volume of products, your marketing budget, and the media that you want your advertisements featured.  If you have a hotdog stand, sorry, you won't be able to afford a Super Bowl commercial or a banner on the red carpet walkway at the Oscars.   If you are a small scale trader, you will have to have your goods marketed at a cheap cost, if you want to operate within your means.  Expensive marketing doesn't always mean appropriate marketing. If you own a hotdog stand, what would you do with a Super Bowl commercial anyway?  Attract attention and develop a gimmick. Set yourself apart and make people want to come to you, as opposed to your competitors. 
Finally, sales and marketing is a good way of making new products known.  Goods that are mostly intended for a smaller market don't need large-scale advertisement.  If the product idea is unfamiliar with the potential buyers, then you need to utilize sales and marketing to have the sales of these products increase; this is the best strategy retailers can use.  They need to encourage customers to try the new products. Companies in smaller markets often find success with
guerrilla marketing techniques
as they attract customers and usually don't cost a lot of money.