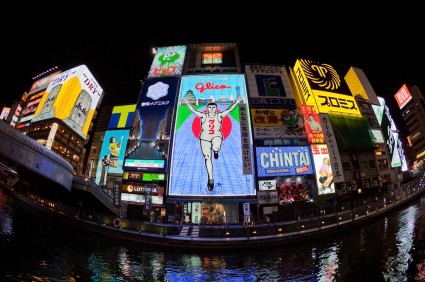 IN THE FACE OF competition, business owners pull out all the stops to ensure that their businesses are profitable.  This can be done through marketing of the business' products and services to the public, so as to create awareness of the company's products, consequently driving up sales.  There are a number of marketing strategies that a business can employ in order to boost sales.  For starters, a business may strive to boost customers' confidence in the products of the company.  This is especially the case if the business is a new business.  By emphasizing the value and quality of the products, a company is bound to have an enlarged client base, simply due to the fact that more people will be aware of what the company is offering. This is commonly called
the law of large numbers
and plays a huge role in the sales and marketing arena.
Another marketing strategy which a business can employ is to have a better product mix.  Many companies produce various types of products for different market segments.  It is, thus, prudent for the company to price the products with regards to the market segments.  In this scenario, high-end users will have to pay more for the product while low-end users will pay less for the product.  This creates a scenario where the whole market is catered to, thus leading to higher sales.  Another way through which a business can boost its sales is though making more
sales calls
.  Making sales calls, or "cold calling", is an effective way of bringing on board more customers.  It so follows that making more sales calls is directly linked to higher sales since more people will be aware of what the company is offering—the law of large numbers strikes again.

Thirdly, the company may leverage on consumers emotions when advertising and promoting their products.  Research shows that emotions greatly influence the purchasing patterns of consumers.  Products with a great emotional impact on consumers are likely to be bought as opposed to products which do not influence the emotions of the consumer.  Another effective marketing strategy is setting deadlines.  This is especially the case in sales promotions whereby products are sold at discounted rates.  People respond effectively to deadlines; consequently, setting a deadline will lead to an increase in sales as consumers seek to take advantage of limited supplies of products and/or lowered prices.  This has the effect of boosting sales of a company.  

A company may also seek to increase sales by overcoming objections from potential buyers.  In many instances, consumers will not buy products due for various reasons.  At this juncture, it is imperative for a business to counter such objections by having a marketing strategy that highlights testimonials, warranties, endorsements and other positive feedback from current consumers or their products and services.  This strategy is bound to entice the reluctant or opposed customer to buy the product.  

Lastly, it is paramount for a business to create awareness on the products and services that it is offering.  This can be done through various advertising techniques, including advertising on local radio and/or TV stations, use of print media, and online advertisement, among others.  Through this, information about products and services offered by the company reaches a lot of people, consequently driving up sales.