EXPERT: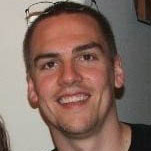 David Van Beekum
Director of IT and Systems Engineer
It could be said that David's involvement with the IT industry started the age of ten when his uncle gave him a used 286 computer and a dot-matrix printer; but even prior to that, he spent his childhood tinkering with antiquated electronics that were brought home by his electrical contractor father.  In fact, David would often take apart anything that was electronic, from televisions to tape recorders, and from microwaves to motors.

Shortly after receiving his first computer, David began experimenting with computer systems, networks and software.  Once in high school, he created his first web-design company; a company that is still in existence today.  His current organization specializes in web-design, custom database-driven applications, e-commerce platforms, Internet marketing, and search engine optimization.

Over the past number of years, David has implemented an array of custom components in the development of several e-commerce opportunities, online marketing initiatives, and digital & physical products that have been infused into the marketplace.  In the process, he has developed an extensive portfolio of clients ranging from small-scale home-based business operations to large, Fortune 500 companies that serve millions of customers worldwide.

David currently works with companies of all sizes, managing campaigns to increase website traffic, maximize search engine rank position, and to improve their overall web presence.

Currently, David balances his time and responsibilities as EBA's System Engineer / IT Director, and also focuses on managing his current portfolio of clients through his own web-based organization.
Articles by David Van Beekum: