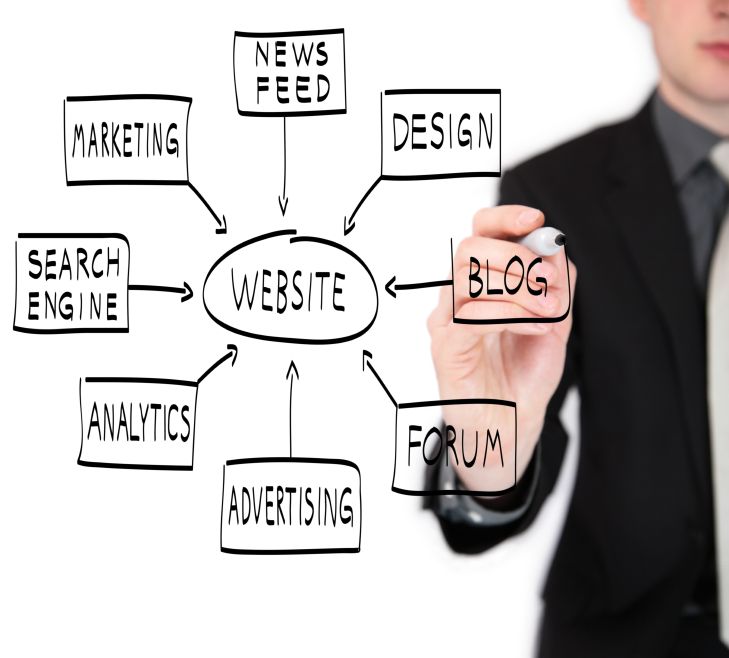 THERE ARE MANY STEPS to starting a web-based business; everything from building an e-commerce website, setting up merchant banking, and creating marketing, to developing the necessary wholesale distribution relationships.  The first of the necessary steps is, naturally, to create the idea.  This is the general business plan, deciding in what industry to get involved, and outlining how, and why, your model will work, compared to the competition.
During the development stage of the business planning process, it is important to flush out all ideas pertaining to the venture.  Decide on potential clients, where to sell, how to market, and what to expect as it pertains to sales volume and revenue numbers.  Remember to write out a business plan just as any other business, as well as calculating all logical contingencies.  For an example of how to write a business plan, see our article titled, "
Necessary Components of an Effective Business Plan.
"
After all general business knowledge has been laid out and plans have been put into place, it is time to build the necessary distribution relationships.  The most common approach is to seek out a nationwide wholesaler and inquire about account possibilities.  Most often, this level of distributorship costs a small fee and yields emerging businesses with very competitive bottom lines.
When nearing the end of this segment of development, it is a good idea to get started on the e-commerce website.  The website should be very easy to navigate and provide readers with the most up-to-date information regarding the industry and products offered.  Don't be fooled!  This takes time and patience.  Many websites out there offer only a small variety of products and have minimal information.  It is important to spend the necessary amount of time developing this for your clients, especially if the web is going to be your primary medium of exposure.
The website should contain an extensive database of products that include recognizable titles, pictures, detailed descriptions, and prices, if possible.  Ensure to list your business on eBay, Amazon and other e-commerce compilers.  Also, create different forms of search queries that make referencing your product catalog easy. 
Next, during the merchant phase, choose a service provider that has a great track-record.  You don't want to get caught in a situation where transactions are not going through for reasons unknown to you or because of poor customer service.  Look for reasonable monthly fees and nominal transaction costs that you feel are congruent with your business model.  The easiest way to accomplish this is to study your competition.  Make sure to accept e-checks and Paypal; these two forms of payment are very common in the online world.  When setting up your online merchant banking, remember two important things: First, make sure you have security in place to temporarily hold unusual transactions, such as those coming from IP addresses foreign to the billing address or limited customer information.  Second, allow yourself the ability to authorize virtual transactions via your personal computer or application.  This makes doing business on the go or over the phone extremely convenient. 
From there, develop your marketing.  Build e-mailers that you can send to pre-paid list recipients or existing customers.  Ensure there is plenty of fulfillment material.  Most consumers respond to collateral sales material more than anything because it is coming from a trusted source.  Think about industry events, blogs, chat rooms, and magazines. 
Similar to a business with a tangible store-front, planning and research is key in the success of a web-based business.  When writing a business plan, if you intend to acquire outside financing, ensure to stay on top of listing expenses exclusive to your web-based business like web-hosting fees, graphic design, and any other technology costs for hardware or software.  For an outstanding example of ways to legitimize your web-based business with resources you may not have even known were available, see our article titled, "
How to Blue Chip Your Business.
".