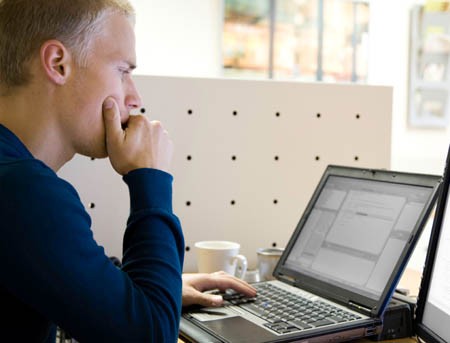 UNDERSTANDING SOCIAL MEDIA and how it's used can help determine the proper path for your virtual networking initiatives.  Understanding the various types of social media channels that are available will shorten that process.  Social Media is the use of web-based and mobile technologies to turn communication into interactive dialogue (media for social interaction).  Although most people plugging in and logging-on these days utilize some form of social media, many users engage in it for fun or leisure activities.

In today's ultra-competitive race for the consumer, a social media initiative can be an effective, inexpensive way to reach those previously thought to be unreachable through traditional methods.  Currently, there are many different types of social media channels, which can be used toward effective networking. 

Social Networking is a type of channel that offers excellent platforms through which you can build good networks.  Such channels, for example, provide features such as public or private messaging, instant messaging services, upload capabilities for photos and videos, and functions to form groups of special interest.  The ability to make event announcements and display your personal contact information for others to see is also a prevalent feature.  These types of channels deliver widespread appeal to many people or particular groups sharing the same demographic characteristics as you.  Examples of social networking channels that have revolutionized communication around the world during recent times include: ASmallWorld, Bebo, Cyworld, Diaspora, eHarmony, Facebook, Friendster, Hi5, Hyves, LinkedIn, Match.com, MySpace, Ning, Orkut, Plaxo, Tagged, XING and IRC.

Blogging is another social media channel that has been gaining wide usage and, consequently, has gained in importance for people interested in creating online networks related to their work or cause.  Blogging provides the opportunity to write an idea or a well-argued comment on certain issues and then post them to their blog space.  Interesting and engaging blogs attract comments and reactions from people who read them; consequently, the same people may end up inviting others to your blog site or simply forwarding your online location to their colleagues and friends.  This can significantly increase your online traffic and readership, as your message provokes others to stay involved and stay tuned.  Hot blogging sites include Blogger, Blogspot, ExpressionEngine, LiveJournal, Open Diary, TypePad, Vox, WordPress and Xanga.

Micro Blogging is worth considering if you are serious about having a good online community.  An excellent example of such a channel is Twitter, which not only offers blogging capabilities, but also provides an excellent opportunity through which users can create links and use the connections to create a following.  Micro blogging is usually brief messaging with multiple updates; many times within the same day, at times.  Popular micro blogging site include: FMyLife, Foursquare, Jaiku, Plurk, Posterous, Tumblr, Twitter, Qaiku, Yammer and Google Buzz.

Social Bookmarking is gaining in importance and, perhaps, could be the missing link to having an expansive network (social news and social tagging can be included here, too).  Social bookmarking works in a simple way; blog posts and updates are stored in an online directory of sorts, such as CiteULike, Delicious, Diigo, Google Reader, StumbleUpon, folkd Digg, Mixx, NowPublic, Reddit and Newsvine.  They can even be search engine-capable of capturing blog posts containing certain words.  Such facilities are also used to direct traffic to your blog site.  In this way, it becomes possible to generate large online traffic to your blog or updates over time.

Internet Forums (or discussion forums) remain important tools for creating online networks and have been in use for quite some time.  By responding to, or mediating over, multiple commenters' positions or opinions regarding a certain issue or topic, it becomes possible to create a large network of active users.  Discussion forums are also very good tools in that they provide a unique kind of feedback.  This type of interaction can be of great use, especially to businesses that depend on consumer feedback to develop or redevelop certain products.

Email Marketing and Video Marketing are, pretty much, self-explanatory, yet have gained mass appeal in the virtual world.  When implemented properly, these channels can be easily maximized to generate significant traffic.  For example, it is possible to have attachments with an email message.  Consider the addition of attractive graphics, video, or an audio message to complement your messages as well.  By enhancing your message in these ways, the communication becomes more engaging than a plain email message.  These formats can include Google Docs, Docs.com, Dropbox.com, Flickr, Viddler, Vimeo, YouTube, Viddler, Vimeo, YouTube and Ustream.

Another way of increasing effectiveness in the use of social media channels is remaining objective when communicating.  By using a combination of more than two or three channels, it becomes possible to leverage the advantages offered by each, while effectively overcoming the limitations of the other.  Eventually, through integration, it becomes possible to direct more traffic to your chosen social media channels, thus, effectively building a good network.  For instance, Expert Business Advice can currently be found on Facebook, Twitter, Linked In, and Bizsugar, along with thousands of other blogs and online periodicals.  Look us up!

Finally, if using a social networking medium such as Facebook, capitalize the experience for others by uploading graphics, video and/or audio files to have a more interactive form of communication.  Similarly, you can include links to your social networking sites at the bottom of an email address or other marketing collaterals such as brochures or business cards.  Carefully balancing these channels will give you the kind of network you want.