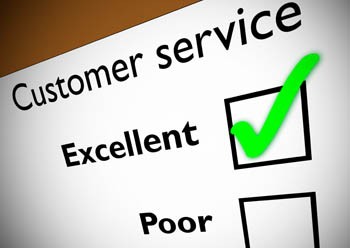 BY PLANNING YOUR MARKETING properly, you can bring a lot of repeat customers to your business.  If you own a business, then you probably know that getting customers and clients (and keeping them) is a main priority for the survivability of your company, especially with the rapidly expanding global marketplace.  For many people, owning a business is a dream they've had since they were in college or first employed, and part of keeping that dream alive, is ensuring that your customers are happy so that they can help you keep your business alive.

Acquiring new customers doesn't happen instantly.  There are simple facts about your business that you must understand and keep in mind before you can start attracting new clients.  You must have a complete marketing plan and manage your time well to keep generating new customers.  Often, in a small business, you can't launch an elaborate marketing plan while maintaining peak performance in your current, already launched, products.  Thus, strategy is paramount in order to keep you from over-extending your business or under-delivering to your current customers.

Each business has its own strengths and weaknesses.  A successful businessperson knows how to compliment their strengths and how to work and strengthen their weaknesses.  You, first, need to know your strengths and solidify your selling point.  Ask yourself these questions:
Why are the customers you already have continuing to buy from you?
What are you doing to keep them coming back?
What advantages do you have over your competitors?
Have you built a rapport or friendship with your valued customers?
Are you taking their comments and concerns into consideration?   
It is important to analyze and understand your strengths so that you can adjust and reapply them to your new growth plan.  You should understand that people come to you because of something you do better than your competition or that your competitor isn't doing at all.  Once you break down and identify your strengths, you will be able to continue working on your key selling points and ways to improve them.
Below are a couple of inexpensive ideas that may help to acquire new customers for your business:
Try printing new flyer ads and expanding your customer base.
Have a sale or promotion on products that aren't moving.
Create coupons to stir up new business or entice existing customers to continue shopping with you.
Start "Thank You" notes or calls for your existing customers to let them know you appreciate their business.  Make them aware of promotions and/or discounts that you have going on for the day, month or year.
Use public relations to your advantage by having a television or radio station do a story on your business.  Also, consider using a highly circulated newspaper or magazine to do the same; this will give immediate third-party validation and notoriety to your company.
Use word-of–mouth advertising; this is the best way to market your company.  Join one or more networking groups. 
Maintain regular contact with your customers with email blasts of promotions and discounts (see www.constantcontact.com).
Use social networking sites like Facebook, Twitter, LinkedIn and MySpace to make people aware of your business.
In a recent study:
72% of respondents checked out a company's reputation on chat boards before buying (e.g. Homeownersplaybook.com).
74% based their buying decisions, at least partially, on what they read.
81% thought that blogs, online rating systems, and discussion boards gave them valuable feedback.
Another smart move is to focus on people who appreciate what you do for them.  It will give you an advantage over the competition if you focus on the customers who value and appreciate your products and services.  If, for example, you have high-quality goods, the customers will appreciate and value that and will tell others about your company, thus broadening your customer base and increasing your business.  The location of your business might also be a strength; it might be located in place easily accessible and convenient.  As a result, customers will find it easy to do business with you, rather than others, and will probably buy from you.
You should be very well-informed about your target market.  Look at who your current customers are and the profits you are generating from them.  This will help you see what kind of clients you should focus your attention on.  You may have several very reliable customers, but you need to focus on the ones who are making your profits grow regularly.  Equally as important is your knowledge of your competition.  Get on their mailing lists and keep yourself updated on their developments and new promotions.  This way, you will never be left to wonder how you stack up against them in your marketplace.