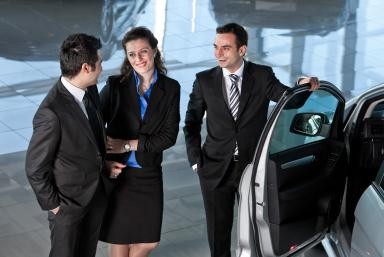 THERE ARE SEVERAL TYPES of sales and marketing careers out there that you can land on. People who do sales and marketing are grouped in regard to the product that they are marketing, selling and the means of selling these products. The modern world has seen a rise in competition for those people who want to venture into a career in sales and marketing. There are a number of career opportunities in the field of sales and marketing that have rewarding pay packages. All that matters is the category of advertising you will venture into. The modern world is in demand of sales people to uplift the current economies of different countries.

The attitude of the sales people is what typically determines the success of any economy. However, there are many types of sales careers that you can choose to adopt as your own. Direct Sale is the first type of marketing career. This is a career that involves selling products directly to people. This kind of selling is normally done direct to homeowners, especially when the product you are selling relates to the needs of the home. Some of the direct sale products include home improvement materials, financial services and other services that may benefit the homeowners. In this category of sales, people are paid commissions depending on the goods they sell. While more popular in the 20th century, this category has gradually started being replaced by Internet sales, which is essentially the same concept, but without the salesman.

Business to Business (B2B) Sales is another career in sales and marketing. This involves the selling of services and products to other businesses. You can do this either directly or indirectly through distributors. You can also opt to act as a sales representative. This is a career where you will be selling low-cost items to regular customers. With this career, you can sell items in large quantities to research institutes or other businesses like shops or stores. As a sales representative, you will be required to deal with buyers who are normally the consumers of the products. This is the best way of learning how to do sales and marketing. It will instill some experience in you so that you get the best job. It is a business that has booming commissions if you are aggressive. All you need is to be reliable and build good relationships among customers and your fellow teammates.
Capital Equipment Sales is another sales and marketing career that you can consider. This is a kind of career that involves the sale of equipment that will make the customers buy consumable products to enable the use of the other equipment. Most of the time, you will be dealing with regular clients, hence, you will have high chances of getting good income. To be a successful sales executive, you need to be good at listening and asking questions about every customer's wants and needs. It is also good to focus on your persuasive skills. This is because a career in sales will need you to deal with people with a variety of different personalities. To persuade them, you will need you to be calculative in your approach.