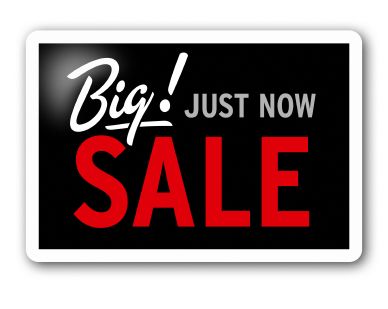 IN ORDER to become successful at selling, you need to have smart skills in marketing your products. You're not born knowing the techniques, but you can learn them through continuous learning techniques. Selling is all about perception. Once you have convinced clients of the value of the products you are selling, you will likely not need to defend their cost. Before you begin looking for potential clients, outline various problems that your targeted product is supposed to remedy. The following are some simple sales tips that can be used in selling almost everything successfully. 

First, understand that buyers purchase products because they have a problem that needs solving and sellers are passionate about them. The image you give the products will help to convince clients they are worthy of buying. Your clients are able to tell when you are genuinely enthusiastic about products you are marketing. Simply put, if you are excited on the products you are selling, you should not expect your clients to be. 

Additionally, when discussing about your products, use the terms 'you' and 'your' when referring to your clients' prospective use of your products. The terms are applicable and help clients to visualize themselves owning your products. Common words like 'he', 'she' and 'I' are not as effective in delivering a similar message. 

Create an opportunity where prospective clients would help you handle the product. For instance, let the prospect take the car for a test drive, or if you are selling computers, allow them to operate it and get to know it. This way, you will be able to demonstrate the key features and benefits to your clients. If you are selling an airplane, let the client be your co-pilot. 

Prepare thoughtful and open-ended questions for the customers that will help your clients see the significance of your product. Selling is all about making clients visualize that they have a problem in a certain area that you can help them solve. Once you understand the requirements of your sales prospect, making the big sale will be easy. One more thing: avoid talking too much when you are trying to close a deal; that would make you sound desperate and pathetic. It also increases the risk of revealing information that might botch the deal. 

Conduct adequate research on your target clients, rivals and details of the company whose products you're marketing. In case the clients would like to know anything regarding the company you work for, you will have ready answers about the services and products you offer. Advanced technology has made it simpler to communicate with potential clients easily without having to get committed to a 24/7 work schedule. Applications such as Google's 'alert' help you keep track of essential information regarding your major prospects. 
Finally, not all clients you try to market your products to will purchase them. However, they have the aptitude to close a deal in the future. This makes it essential to maintain a positive attitude even if the customer has turned down the offer at the moment. This impression will make them feel free to contact you later or refer others to you.