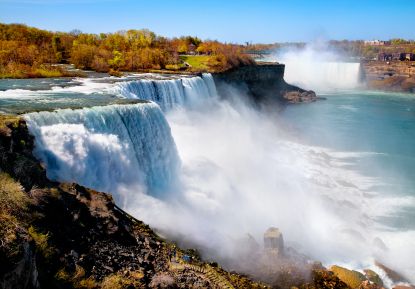 THERE IS nothing as invaluable as a constantly open communication channel.  What this does, essentially, is create a reputation of high value service delivery.  Dealing under the principle that a problem well stated is a problem half solved, enterprises have recently stumbled upon the realization that communication is a key aspect of success.  Knowing customer needs and making them an active force in product improvement contributes substantially to overall retention and customer loyalty.  Contrary to popular belief, it's not a monologue; it goes both ways.  The company address, coupled with customer feedback, and reactory steps based on this response, make for a highly effective communication structure.
Supplier/customer relations just about sum up the communication structure.  You may not be in business, but the rule still applies; it just changes to sender/receiver.  It all comes down to phonetics.  The statute of limitations on what exactly constitutes relevant information in your typical supplier/client relations is still a bit of a gray area.  The emphasis here is on the exchange, as opposed to the content.  There are certain issues that require client attention and others that don't.  A good communicator should have a keen enough eye to be able to tell the difference.  Dealing under the premise that the customer is always right is in itself an erred approach (for instance, what if the customer is completely wrong?), hence one needs to be professional enough to know how to avert a potential crisis.
So how do you improve communication with your clients?
Spell out customer expectations.  Bear in mind that people won't know what you want until you spell it out.  In business, the same principles apply.  For you to improve customer communication, you need to be able to reach some common ground.  Miscommunication yields frustrations.  What you consider obvious may not be quite as simple to a customer, and it may breed enmity, which would ultimately sever good relations.
Baby steps.  Once you've effectively established a communication chain with your customers, don't get excited just yet!  The plan is to help them transition into a more effective, more productive trade environment.  The key word here is 'gradual', a step at a time.  Don't try to force it down their throats.  Allowing clients to make this natural transition will contribute significantly to keeping them loyal.
How can they help you serve them better?  On some level, customers are always in charge. Businesses wouldn't exist without them, so at some point, you have to suck it up.  In this case, efficient service delivery depends a lot on customer relations.  Exposing them to features that would help you better your service yields better supplier/customer relations.
Open communication channels.  We're talking about people here, with vast underlying differences.  What works for one may not necessarily work for another.  Dealing under the principle of many sizes fit different people, as opposed to one fits all, will help you relate to different people in the best way possible.  Opening up different communication channels allows customers to get a direct line to company customer relations experts, and get the assistance they require, in real time.