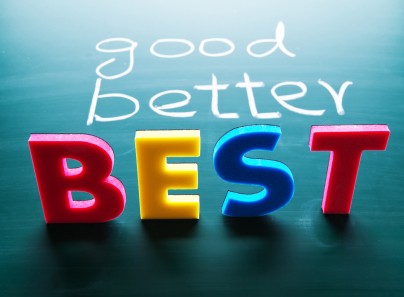 FOR YOU TO change the mind of a customer, you must be able to position yourself in their mind and see things from their perspective.  If they're unhappy or unsatisfied, ask yourself: what would make the situation right for me if I were them? The dream of every marketer and small business owner is that when customers think of something that they want to use, their product comes to their mind.  For example, if the consumer is interested in toothpaste and you are a marketer of 'Fresh' toothpaste, you want that every time they think of toothpaste, 'fresh' comes to their minds.  With the tough competition being seen nowadays, it is becoming increasingly difficult for one to position themselves in the minds of customers.

In order to change the mind of a customer, you have to enchant them.  This is done by giving them delight by creating affinity, loyalty and commitment.  To enchant someone takes more than persuasion.  It is the process of delighting, seducing and inspiring them.  Persuasion is just a matter of being cerebral and rational while enchantment is being experiential and emotional.  There is so much information available for the customer but that which provokes their emotions is what is important.  You have to make the customer smile.

To change the minds of customers or consumers, consider the following:

1.  You have to put yourself in the shoes of the customer and view the world from their perspective.  Get to know what the customer wants; if they already have what you have, give them worthy reasons to change from that other product to your product.

2.  Be likeable to the customer.  Accord them the respect they deserve and complement them.  In short, if they like you, then you have started changing their minds.

3.  Show them that you can be trusted.  Give them reasons to trust you.  The product should give the exact effect as stated.  Be fair in pricing and honest in all dealings.

4.  If the product has been in the market for a long time, one could decide to reengineer their services or products to help them be enchanting to the customer.  The product should solve their problems, elegant, complete, empowering and valuable.

5.  It is important that sellers keep time.  Be brief and respect the attention and time of the customer.  If one is trying to persuade a customer via email, it should not have more than six sentences.  A video on the web shouldn't take more than ten minutes and neither should a business report take more than twenty pages.

6.  Be kind enough to let your customers try your product first before they can buy it.  This is especially effective if you are launching the product for the first time.

7.  Let customers internalize your brand.  The product and values should be made part of the customers' life.

8.  Do not hesitate, avoid mistakes, and use other customers' experiences to make others wish for the same results.

9.  Keep all the employees and all workers motivated. Dull faces turn away customers. Keep all messages simple, sharp and short this easily convinces people that it is true.