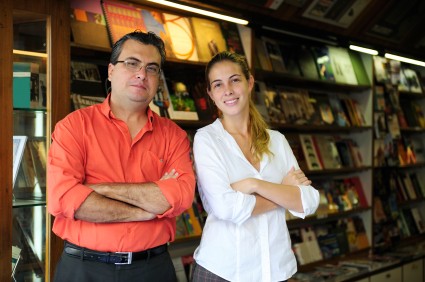 CLIENT LOYALTY programs can either make or break you. As a business owner, it is on you to ensure your business succeeds.  Building a customer loyalty program is crucial because if a business wants to succeed, it will need to attract customers and retain old ones as well. Competition is becoming stiffer in the world; thus, you need to be armed with a number of strategies to keep your customers coming back for more. It is very important, as a business proprietor, that you understand the ways of establishing the loyalty of clients.

If you want your clients to come back again and again, and you plan to stick to the client base that you already have, you need to begin with your associates. This can be done by guiding, motivating and rewarding them in order to get them to understand and embrace your goal. Examples include providing gifts or prizes to top performers in order to create a large profit margin since, once the employees are motivated, the profits will increase and your business will be on the right road to success.

Keeping track of your clients is important if you want to achieve a good client loyalty program; this is because some people tend to forget and need reminders that your business exists. You can do this by sending them emails or letters with info, news, promotions, and discounts. Ensure that the rewards you are giving your customers can be obtained easily. These kinds of rewards draw a lot of excitement and interest in the program that you are running.

Selling gift cards can also build your client loyalty program, especially if sold at a discount. It's safe to say that most people like coupons and discounts so it will be a definite advantage for them if the cards are purchased. You could also take the direct approach and simply ask your customers what matters to them and what doesn't. By sampling this, it will help you stay on top of the points to improve and what will have little impact, or a negative result, on their opinion of your business.

Communication is a key factor in establishing a loyalty program with your client. It enables you to communicate with your current customers instead of having to wait for them to come and purchase the product. Customers who are told about the loyalty program will be very pleased to know that the company has actually taken the initiative to recognize them as being part of their company, which, in turn, makes them feel appreciated.