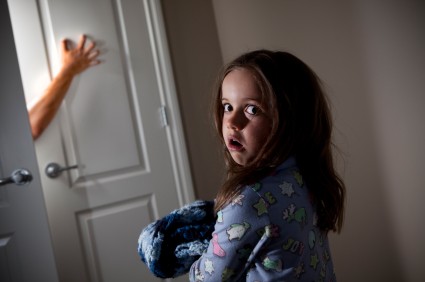 A LOT OF PEOPLE have a fear of walking up to a complete stranger and starting a conversation.  Why, you might ask?  Because the fear of rejection, getting embarrassment, confrontation, intimidation, etc.--or maybe they're just plain horrible to deal with.  In theory, cold-calling is the same, but it can become second nature, with a few helpful tips.
Cold-calling typically refers to the first telephone call made by a sales person to a prospective customer.  Cold-calling can also refer to calling for the first time without an appointment at commercial premises or households.  Cold-calling is a very vital stage in the selling process.  Cold-callers' abilities are also useful in many aspects of business and work communications, outside of sales activities, toward the function of selling.  In essence, cold calling is the art of approaching someone, professionally, openly and meaningfully, with a sensible and confident proposition.  Most great entrepreneurs and leaders possess this ability--or they wouldn't have become as successful as they are.
Since selling became a profession, countless sales training organizations, sales people, writers, sales gurus, and theorist of all sorts, have tried to create effective cold-calling techniques and scripts. Unfortunately, there isn't a 'magic script;' and while there are several helpful outlines and methodologies, there is no single magic answer either. Successful cold-calling essentially relies on your own outlook toward the cold-calling process. Cold-calling is simply an unsystematic numbers game. Somebody might respond; maybe one in twenty, maybe even one in a hundred. But the great thing about cold-calling, by nature, is that it opens business opportunities that are new--free of baggage and history, and not weighed down by any previous expectations. The possibilities are endless.
This same philosophy also applies in consumer businesses (B2C), too, where even if you are forced to work from a script or a strict list of prospects, you still have the opportunity to develop your own strategic ideas and style, which when successful, can be extended into initiatives and campaigns for other salespersons and colleagues to follow. This can ultimately place you in a key-role, such as a trainer or project leader.  Another way to look at cold-calling: it is the preferred approach of a lot of entrepreneurs, and the reason most entrepreneurs elect to start-up their own businesses. They recognize that the best opportunities are new ones.  Cold-calling welcomes and makes the most of a blank sheet of paper.  You have to want to put your own, individual stamp on things.  Try to be inventive, to see beyond the script--beyond the usual, "That's the way we've always done it..."
Cold-calling is an opportunity to adopt the mindset and ambition of an entrepreneur, to see cold-calling as the key to opportunities and personal achievement. With the right positive attitude to cold-calling, rejections cease to be the problems.  Resistance ceases to be impossible. All obstacles become steps toward success and achievement. The challenges are now the necessary experience required to be successful.  Simply put, think of your selling approach through the eyes of your supplier, the potential customer, and the market place.