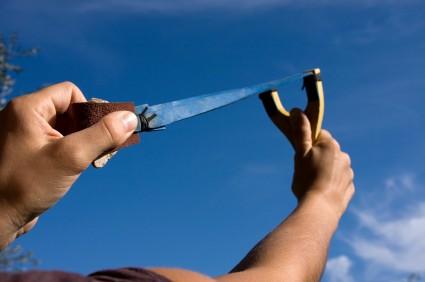 MOST SOLO ENTREPRENEURS feel like they are lone rangers in the sense that they are alone in always trying to think of ways to acquire more customers. It is well understood that the key to success for any business is its ability to attract and retain customers.  A high rate of bringing in new customers will guarantee the business' continued growth at a rapid rate.

There are assured ways of creating a happy and motivated group of people to refer businesses and clients to you.  In many companies, increasing sales is typically reliant on a large team of sales people who sell their products.  The sales personnel are trained on the product, its strengths and weaknesses, and identify the target market. Their pay is pegged on the volume of their sales or number of accounts they actually bring in. However, there is a big difference between such a company and a nascent one in that, the latter relies heavily on the proprietor to market the business. This, in turn, causes the entrepreneur to operate as a lone ranger.

A successful way of forming your own sales force is through a referral network. This is a group of people who know you and understand your business. They refer clients interested in purchasing your service(s) or product(s).  There is a virtually unlimited flow of clients and customers (new and old) at your disposal if you have a good and highly functional referral system.  This makes the marketing process as smooth as possible, thus allowing you to respond to customer complaints and requests.

Have a positive mindset toward referrals. Some people are hesitant to ask for referrals. This is largely a consequence of not being comfortable with being relegated to a role close to begging.  The fears of asking may cause you to refrain from asking, thereby killing the referral process before it even takes off. Assumed answers like, "they aren't happy to do this for me" or "they won't refer anyone even if I ask them" may linger in your mind, thus preventing you from creating your referral group. To reinforce your beliefs and cast these fears away, remember the number of customers who have been satisfied with your services or products and will be willing to bail you out. This will indeed show you that your services or products will be appreciated by new customers.  

The act of being proactive also helps. Asking for referrals instead of waiting for referrals from other people is advised since, in most instances, they don't ask or offer.  Rarely, you may get a customer who referred their friends without your prompting; while this is encouraging, it cannot be relied on.

Writing down what you will be telling your customers while asking for referrals helps.  Just like in an interview, you may not be comfortable in saying something new, but by writing and memorizing it, it becomes part of your routine.

The best time to ask a customer for a referral is when you have received a compliment or when a sale is closed.  A compliment is also a good cue to ask whether your satisfied customer knows of somebody else who may be in need of the same product or service.

It is important to create a referral program where customers end up receiving a referral discount or a gift for every client referred to you by them.  Let those in your referral program know in advance the benefits that will come their way.

The key to a successful referral is to narrowly focus on developing relationships which are fruitful with businesses you truly believe in. The primary question you should ask yourself is, 'What can this venture bring to my customers?'—not, 'What can the customers bring to me?' This will guide you to identify the products and services with high demand as guided by the needs of the customers.

There are two types of referrals, formal and informal.  The formal referral network is a kind of agreement between parties where each party knows what is expected of them. There are procedures where every party educates each other on ways of referring each other. On the other hand, informal referrals have no formal agreement between them, but they do so out of willingness and may not necessarily expect anything in return.

In conclusion, any enterprise is capable of benefiting from a referral network.  This is beneficial to the business as the costs attached to sales people is cut down or may not exist at all.  Upon building your own referral network, the business ultimately benefits in two major ways: an increase in leads is achieved and additional resources are gained which can be brought to client relationships. In most cases, the business ends up having additional resources for the convenience of the customer.