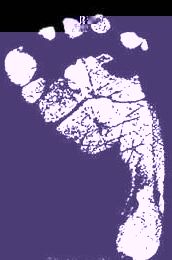 WHEN YOU are involved in building a successful sales team, there are certain important keys and factors that you need to pay close attention to regarding the people who you desire to have on the team. You need to come up with a list of requirements of the traits you wish to see on each of the members of the team and then start looking for people who meet them. Once you have recruited them, you should never stop coaching and helping them to develop their sales skills even further.

As the head of the sales team, your successful sales team must be able to meet your goals on a frequent basis. It is not enough to have the best team if they are unable to meet the sales goals and targets you set for them, be it on a daily, weekly, monthly or yearly basis. This means that you need to keep yourself at par with them by making sure that you are aware of their progress. You need to motivate them where this is necessary so that they feel inspired to pursue the set goals.

Building a successful sales team starts with making sure that there is a well written and developed sales strategy. This strategy should include data on the target market, sales opportunities, as well as how success will be measured. Any new sales team member who you recruit to your team should be able to align their goals and contributions to the strategy. It is better to familiarize all your sales team members with the strategy as well to purge ignorance.

If you already have a well developed sales strategy, it follows that you will still need to get the right team members to meet the goals highlighted in the strategy. For this to happen, you need to come up with the traits that you will be looking for from all your team members. Some of the traits that you may choose to use include confidence levels, competitiveness or aggression, interpersonal skills, experience, level of training, motivation, and sales roles among many more.

When building a successful sales team, elements such as coming up with a reward scheme or compensation plan where the best are rewarded should be included. This will keep the staff highly motivated to meet their goals. You also need to provide for continuous training so as to keep them abreast with new developments. If you have a large pool of sales people working for you, you need to assign a manager for every 15-20 members to help with supervision.

As you embark on building a successful sales team, it is of the essence that you only hire those who satisfy the strict criteria you have set. Ask for referrals from their previous employers. Train and take them through an orientation of what your company is all about. You should be able to give them feedback on how you deem their progress to be. This means that you have to be actively involved as they make sales pitches, or when they try to close sales successfully.