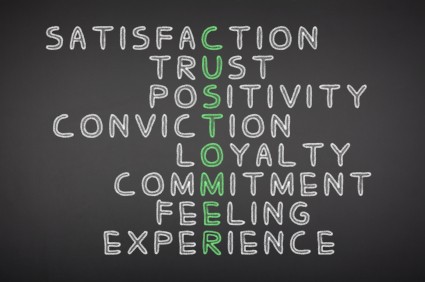 CREATING A BUSINESS isn't always an easy task.  The creating part can be easy, however, because you might have the best idea, right location, more than enough capital, and a good working staff.  But all this can be rendered useless without the customers and getting customers to trust you with their money and well-being is even harder, especially in these hard economic times.  No one wants to spend more than they should and not many people are willing to take risks on new ventures.
So how do you attract new customers to your business?  Below are some of the ways that have proven useful time and time again:
The first and most important step is the creation of a foundation that is based on trust.  In any relationship, be it business or otherwise, the creation of trust is always the beginning of a healthy relationship.  Being honest to your customers and always keeping your promises to deliver is a good first step.
"The customer is always right."  Keep this in mind and never ever try to prove him or her wrong.  Yes, there are those customers that love a healthy debate every now and then, but always have boundaries, let them always have the last say and always agree to it.  People love to be right and by feeling so, they are motivated to come back again as they feel valuable to your business since you acknowledged the fact that they are intelligent.
Always try to keenly listen to your customers' requests, demands or complaints.  This will help you be able to see things from their point of view, thus enabling you to provide better services next time.
For new customers, add a personal touch to your new working relationship by giving him or her a 'welcome to the team' kit which can also come as a bonus kit.  This will make your customer feel valuable and be comfortable knowing that you can meet their needs.
Hire employees that are courteous, understanding and self-motivated.  You can also do this by providing training to them on how to handle the customers and ensure that their satisfaction is their primary goal when working.
Create a follow-up program via e-mail or phone calls in which you get to create an open communication system to get to know how the customers are fairing.  Showing you care is another great way of building great customer relationships.
If there is a new product on the market, always be frank with your clients on the pro's and con's of the product, thus preparing them for any setbacks they might experience as a result of using the product.  The client is bound to trust you knowing that his or her well-being is taken care of.
Creation of a service that is proactive is important in helping you identify your customers' needs, thus being able to meet them even before the customer asks for that product or service.
Last but not least, if you have photo blogs and newsletters, featuring your customers is a wonderful way to advertise yourself to potential customers.  Remember to first, however, seek permission from them so that you don't violate their privacy.