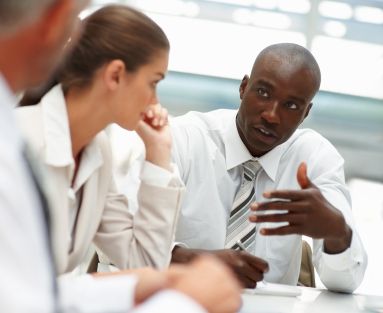 ONE OF THE greatest factors influencing business success is the ability to communicate well. You might be an excellent plumber, but where you are unable to promote the services and also communicate well with your colleagues and clients, you will have limited potential. Some of the areas where communication is vital include meetings with clients, marketing of the business, face-to-face networking, and pitching potential clients.
Where you are a business person, your income solely depends on your ability to sell. You will have to convince potential clients that your product or service is the best. One of the ways to communicate effectively is by asking the right questions. In order to sell your services, it is necessary to understand the unique needs of your client. You can only do this by asking questions that get to the heart of clients' challenges.
To become a better communicator, it is necessary to communicate professionally. Before you can send emails to potential clients, take time to proofread them. Ensure the business email address you use has a proper signature block. Ensure professionalism when answering to a phone call. Always speak competently and articulately.
When speaking to a client, it is necessary to speak, pause and listen. Ensure that even if you have several ideas to put across, you give your client time to respond. Bear in mind that communication is a two-way street and there is a need to have a give-and-take attitude to ensure that both parties have their way. You can become a better business communicator by eliminating or limiting distractions during the conversation. This may require closing the door to your office or even turning off your computer monitor. By this, you will be able to give the client your full attention and they will sense it.
You should follow up to a discussion in writing. This should give you an overview of your discussion. Have a summary of what you agreed while repeating the questions that were raised and outlining the next responsibility and steps for both parties. Invite the client to offer his feedback on their view. Ensure that you keep the communication lines open.
Where you have a problem with your client arising as a result of miscommunication, you can try another approach. Where you have been handling the issue through email, you can try using the phone to clear things up. After making the phone call, ensure that you summarize what you have discussed in an email to the client. This helps both of you to get on a similar page.
Where you communicate to your clients through social media forums, ensure that you are responsive to the comments, complaints and even questions. Where the client contacts you as a result of some offline marketing activities, it is necessary to respond quickly. Recent trend in twitter has shown certain brands failing to respond to criticism only for it to get out of control. Be professional while making a response and avoid engaging in confrontations.