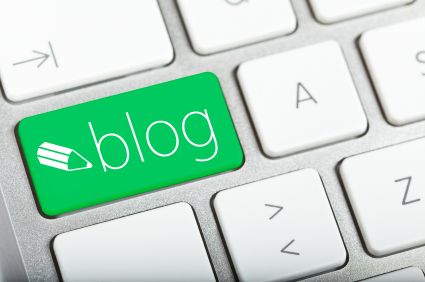 THE INTERNET is full of various blogs. Some of them are genuine while others are unscrupulous. Marketing using these blogs is very easy and affordable. Using the blogs, it is possible inform customers about new goods are services your business has available.

Hosting a blog is not a simple task. This has made many entrepreneurs end up being unsuccessful. Lots of effort and time needs to be allocated so as to come up with a perfect blog which will attract many customers. Excellent content should also be created. Selling services and commodities using your blog can be very lucrative. By hosting a blog, you are winning consumers' trust. This also reveals that the entrepreneur is trustworthy. His or her credibility is also increased. Most people are frequent users of the Internet to acquire more information about services and items available online. The following is how to use blogs to promote your business.
First, identify the business niche. Before hosting a blog, it is important to find the type of business niche that meets your needs and requirements. Select a business that will bring more profits. Evaluate what customers prefer the most. Focus on how to grow the business. It is advisable to select a business niche that you have experience in. This will enable you attract many customers. Develop great passion in the business. Ensure you have business plan or model.
Conduct extensive research. Consultations are also ideal if you want to use a blog to promote the business. View various blogs that offer the same services and products. Contact the owners of such blogs. Also, find out if there are guest blog posts. Read comments and reviews posted on the blogs. Relate your research with your target market. You can also use your findings to predict the level of competition likely to be faced. You can use search engines to get information.
Come up with posting strategies. Identify effective ways to place posts on the blog. You should also be capable to develop unique titles concerning your business. The titles should be full with unique ideas and eye-catching images. This determines the success of business. You should know how frequent to update the blog. Most customers prefer blogs which are updated once there is new product or service in the market. Ensure you update the blog once such occurrence happens. Time is a factor to consider. Remember there are competitors. You need to have some money. This helps in paying a web designer and settling other expenses.
Type of customers is also a factor to be looked into when you want to use a blog to promote your business. Their needs should be paramount. Always remind them about new commodities. This will make them not to forget. You also need to create several blogs to serve many clients. The blogs should be updated consistently. This will show how much you are committed in the business. Ensure you come up with fresh titles based on your business niche. This makes customers interested in reading your posts. The main object of your blog should be a channel of communication with potential customers.