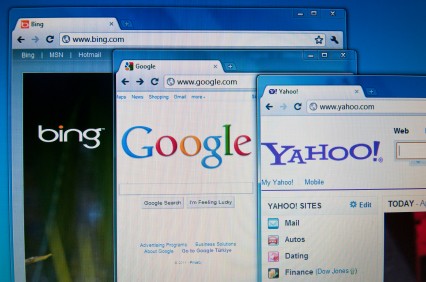 SEARCH ENGINES HAVE BECOME the industry standard when establishing, importance, value, worth, popularity and quality. You have to be online today if you want to get a glimpse of international markets at the speed at which the rest of the world does.  The Internet exposes you to limitless markets where you can reach out to customers from the whole globe.  It has become a popular platform for many people and you have to ensure that critical planning steps are done and the right choice of search engine marketing (SEM) is picked.  

The most popular, for several reasons, is pay-per click.  This is a user-oriented way of advertising.  If you're unaware, for every click (of the mouse) that potential clients' make, you pay.  This means that you will pay directly for value that your business gets and you don't have to spend extra cash if you are not getting anything out of the marketing idea. Below are a few other SEM tips:
You can control the amount of money that you spend. If you're on a tight advertising budget and like to have everything measured out before it happens, pay-per-click is perfect for you because it allows you to put a cap on the number of times of ads are clicked. Once you reach your budgeted amount, your ads disappear and someone else's take your place.  
You should make sure that you design your ads that will best capture your customers' eye and draw their attention to your ad, thus enticing them to click on the link.  This way, you are able to contact your market segment with precision.  It never hurts to know a bit about your demographic so that you can schedule your ads to run at the right time. For instance, there are some hours of the day when your demographic isn't likely to be on the computer.  It can be affected by age, their professional lines as well as the region of the world where they live.
As with every marketing initiative, you should be realistic and only set goals that you can actually achieve.  The nice thing about pay-per-click is that it's not about the size of the business—every firm, whether a home-based business or international company, can benefit from SEM.  
What's most amazing about the world today is how incredibly important it is to be ranked highly on Google, Yahoo!, Bing, etc. Contradictory to what your mother always told you growing up—
It doesn't matter who likes you as long as you like yourself
—it really DOES matter, if you're a business owner, if these big three like you. As everyone uses them, they are the portal for gaining sales through the online platform.