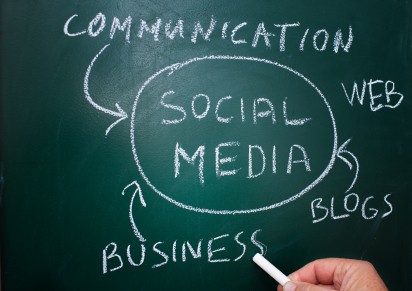 SOCIAL MEDIA MARKETING strategies are imperative if you want to maximize your business' exposure.  They have proven to be an essential marketing tool as they allow you to connect with potentially millions of people for little or no cost. Although social media has recreational roots, when using it to promote your business, ensure that you keep it as professional as possible. 
Before you build a social media profile from scratch, you should check out what other companies, similar to yours, are doing.  While all profiles are built on a similar platform, and all look pretty much the same, you will see the most benefit by actively reaching out and getting creative with how you use your social media profile.
You should have an idea, before you begin building your own profile, on how you can make the social marketing a success.  Conduct some research about how others have found success and built popularity through marketing with social media. As with any other marketing initiative, you should not overlook the targets.  To achieve the best results out of the plans, you should carry out a study and see how well you can rationally expect to reach out to the market using the social sites.  
You should conduct an internal SWOT analysis before, and again not long after, you launch your social media marketing initiative and look for any adjustments that need to be made to your online marketing strategy.  Keep in mind that you are required to exude professionalism for customers to believe that you are successful and, thus, trust you.  This can sometimes be tricky through the use of social media. In the social media arena, you have to feature your company in its professional way, but from landscape that social media has planted for itself as well.  While research is always encouraged, what fits another company does not always have to be the best for your company. In general, social media marketing works well if you focus on building a professional but contemporary profile, and pay attention to the small details like posting fresh comments on daily basis and making more connections.
You should be consistent in your postings on the social media sites.  If you go away for some time or stop updating your profile, the people who follow you will quickly forget you.  Marketing, including marketing with social media, is a way of not only getting new customers, but also keeping them; you keep them by holding their interest.  Consider seeking out new people from all angles. Anywhere you feature your company URL, include your social media URL(s) as well. Feature links to your social media pages on your website, and vice versa. 
Don't be afraid to reach out to people you don't know. Remember, you are not your company and every person on the Internet is a potential customer that just hasn't heard about your business yet. It's not "Facebook stalking" if it's your business. It's the same as handing out flyers at a concert or sporting event promoting your business—just SO much easier! The law of large numbers definitely applies, so get out there and make new friends.