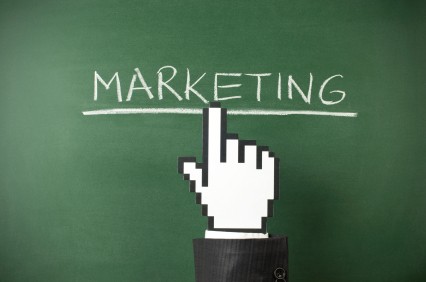 IT'S THE TARGET of every Internet marketer to increase the number of sales every day.  In fact, there are several considerations that can be put into practice to help in achieving this goal.  Listed below are some smart tips that you can put into action.

Update your website often

Look for creative ways that you can keep introducing new things in your website so that you keep visitors coming back.  The changes introduced on the website can come in the form of tweaking the design, adding more pages, or other information.  Visitors are enticed by changing images and additional information uploaded in the site.  Consider writing informative articles with updates of the latest events in your industry.  The articles should be well-written so that they are pleasurable to read, as well as informative. Today, the most popular way to execute this task is through keeping a professional blog somewhere on your site.

Make maximum use of article marketing

Article marketing is an effective marketing tool that requires persistent dedication.  Ensure to write 3-5 articles per day (or even more) if you are solely dependent on this marketing strategy.  Your aim should be to publish hundreds of articles under your name.  Let the articles that you have sent be based on different topics and from different perspectives.  This will help to send messages to your target audience that you are a veteran in the industry, thus increasing their confidence in you. This equates to increased business and traffic to your site.

Social media                         

The social media platforms are an essential niche that you can use to reach to your targeted audience.  Update your content regularly to get a lot of followers. Social media sites create a good avenue where customers can interact with the business.  Reviews of the services and products offered by the respective business, as well as things that are in the development pipeline, can be featured on the business' social media profile page.  Social media sites are also a good place to announce launching of your new products.  One thing to keep in mind is that a social media profile for your business is still a representation for your business.  Keep it professional and always use it to represent the business and not yourself. Shout-outs to your friends, profanity, or religious or political allegiance should be avoided, unless your company openly supports it.

Build trust online

There aren't very many customers who would like to be associated with rogue e-sellers. You should always strive to deliver above reproach services that will make you known as a legit trader who cares about the customers.  Ensure that all your buyers are satisfied and happy for doing business with you.  Request the satisfied customers to leave testimonials and feedback that can be used to attract new customers to your business.

Enhance your page ranking

Put as much effort as possible into raising the page ranking of your site.  Even if your site is appearing on the first page of the major search engines, put in more effort to maintain the high rank for as long as possible.  There are many on-page and off-page SEO ranking strategies that can be used in improving your rank.  Establish ranks from popular sites and other relevant e-businesses.  All these strategies put together will help to improve your page ranking.

Set up promotions
You can bring in more business by running various promotions such as giving freebies and discounts in both your site and social media.  In addition, increase online communication avenues by adding a chat window with live support on your site. If you don't have the available personnel for live chat, provide a Q&A "drop box" so that you can answer questions in your spare time.