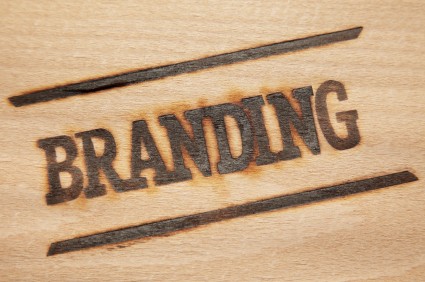 BRAND MARKETING IS IMPORTANT for any business to develop.  Internet marketing is one of the most important methods of promoting a business as since the inception of the Internet, application of electronic and wireless technology to promote products have been on the rise. There are an estimated 1.7 billion people using the Internet with a growth rate of about a million people per day.  

There are also more than 50 methods that can be applied in Internet marketing, some of them free!  For instance, the auto responders are automated applications that send information to designated clients at predetermined times.  Read on to learn 6 of the primary methods of brand marketing.

1. Go Online

Once you get a website and take your business online, it will be accessible to over 1.7 billion users who access the Internet daily; that equates to 1.7 billion reachable potential customers.  Fast access to these new markets are cost effective, unlike the cost involved in the conventional forms of marketing.  The promotion campaigns you establish can be targeted to specific demographics, making the explosion of the investment faster. Marketing your brand online is the best option, especially for businesses operating on a shoestring budget.

2. Blogging
If you only have a website, it's not enough to successfully market your products.  A website is composed of your contact information, brand products, "about us" info about the company, and maybe an electronic shopping cart if you have
merchant account
capability.  Nonetheless, the blog is used to share information about the brand and the owner in a candid way.  If you enable comments to your blog posts, you can learn about what the consumers want and methods that can be used to improve the quality of the brand product you are selling to gain a higher customer base.  In short, it allows you to interact with the consumers.

3. Optimize the Brand Online

Purchasing a domain name and creating a website are among the basic things you can do.  Many people use search engines (Google, Yahoo!, Bing) to find products; hence, having your brand and information optimized in the search engines will make it more visible to your customers, thus increasing your customer base.  Well optimized brands do appear on the top of search results, increasing the number of people viewing your product.

4. Sign Up with Online and Offline Organizations

Becoming a member of online and offline networking groups and forums increases visibility of your brand.  You don't have to market the brand aggressively; by just being a part of the community and taking part in the activities done by the groups, the brand appears regularly, thereby expanding its customer following.

5. Article Marketing

Write short how to… or the importance of… articles with descriptions of how to gain from your brand, where to find it, the cost, etc.  The articles can then be sent to your website or article directories from where they are then linked to your website.  The reasoning behind this is to make people aware of the brand and where to acquire it.

6. Create Newsletters

This is an important marketing tool which is sent to the clients' inbox monthly.  Include new brands, offers and advantages the consumers will find from the product.  The cost of posting the newsletter is affordable and it reaches a lot of prospective customers.