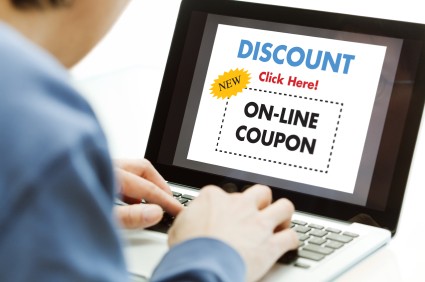 ONLINE MARKETING IS EFFECTIVE in increasing your customer base, visitors to your website, and the branding of your business as well as the products.  For people who are looking for smart methods that can help them in promotion of their business development, the following are some of the best strategies.

Social Media Sites

Social media is a rapidly-developing information tool that is quickly replacing the traditional kind of media.  Apart from interaction, it has also proven to be a powerful online marketing tool.  Examples of these sites include Facebook, Twitter, Linkedin, Friendster, Diggs, etc.  Effective application of social media requires skills and patience since it's not as straightforward as the traditional media.  Once you learn to use the sites, however, it becomes much faster and easier than traditional media platforms as you can do everything yourself.

Search Engines

Many people online simply use search engines to point them in the right direction of what they're looking for.  The clients mainly go for the top results that will appear; hence, it's important to optimize your site so that it will appear among the top search results.  Search engines require that you have a website which acts as the landing page, sources of information and a retail platform. Things that help search engine optimization (SEO) include original content, key word density, multiple pages, bounce rate, quality content (yes, they can tell), external links, and popularity.

Article Marketing

This is an important source of information and unique way of marketing your business.  The efficiency of this method is effective in that it delivers information to clients free of charge with the hope that clients will be impressed by the service they have read about to the extent that they visit your site.  You can either build a separate site for your articles that link back to your business' site, post articles on a separate page of your own site, or send emails to your customers, both current and potential, with links back to your business' site. This will give you an opportunity of converting the traffic into customers.

Paid Advertising

Many businesses have lately increased their use of this marketing strategy on account of how easy and affordable it has become.  The program is available either in the form of a high-traffic site where you pay to be allowed to place your ads in order to benefit from its traffic, or it can be in the form of premium ads programs such as Facebook ads, Google AdWords, etc. The most popular charging method applied by these sites is Pay-Per-Click (PPC), although you can also find a range of other deals.

Email Marketing

This method aims at either collecting contacts through signing up for alerts, or purchasing a pre-qualified lead list (also known as a 'prospectus').  These methods have proven effective in creating permanent customers.  You can use these methods to send out monthly newsletters or simply blast a piece of informational literature (with a link to your site) about your company in order to get more traffic to your site.

Blogging

Similar to article marketing, blogging is another important avenue where you publish informative articles and press releases that keeps your regular readers updated with contents that you are about to introduce in your business.  Almost like a diary for your business, update the posts regularly and ensure that they are informative and interesting to the readers so that they will keep coming back to the site to read more of the content. I suggest creating a page on the business' website dedicated to the blog. This way, your customers will have to travel through your site to find the blog, and it will increase your site's bounce rate, thus bettering your SEO.