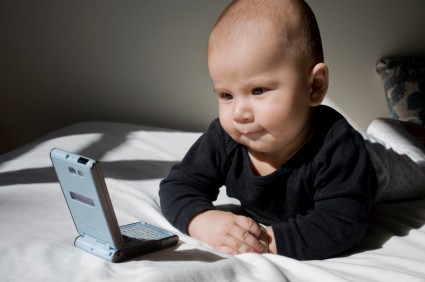 DOES ANYONE ever open junk mail? I don't. I pity the poor entrepreneur that spends all that money from his marketing budget on all that time, paper, printing, graphic design, lead lists, and postage, only to have 95% of it go right into the trash without even being opened. Why not just pay for a lead list and an unlimited cell plan and, instead, send a text message? A few of you "traditional" business folks might be chuckling at the thought of text marketing. Ready for the punch line?
Text messages have a 95% OPEN rate and cost next to nothing. Now who's chuckling?
Mobile Marketing is defined as a set of practices that enables organizations to communicate and engage with their audience in an interactive and relevant manner through any mobile device or network.
Specifically, mobile devices can include smart phones, feature phones, and any handheld device capable of surfing the web. Below are several traits of why mobile marketing is the way professionals and entrepreneurs can expect contemporary business to go.
A mobile-enabled website makes it easy for customers to browse websites on mobile devices. If your site is not mobile-ready, users will have to pinch, zoom, and scroll all over your site.
Also, being able to show a coupon on your phone to the store clerk saves your customer time and money. How many times have you left the coupon in the car or at home?
One in three mobile searches has local intent. Virtually all new smart phones come with GPS. This is very helpful because customers' phones can send their location information.
Best Western just ran a mobile campaign that resulted in 1,000 reservations and more than 200 sign-ups for their rewards program.
Successful mobile campaigns tie into the marketing plan of the company. You have to tell people about it. Put the promotion on your website, newsletter, Facebook, Linkedin, Twitter, etc.
Oberto Beef Jerky took it to a new level by having a mobile call-to-action on in-store displays.
You can engage your customer as soon as something comes up. For example, if you're a hair stylist and an appointment got canceled, you can send out a text offering a discount for the next person that comes in the next hour. If you're a restaurant manager and it's a slow Friday night, send a text message offering a special or discount.
Having interaction and getting users involved will dramatically increase results. Sweepstakes, polls, and contests have all been used successfully to build customer lists.
Examples of these include asking people to text in their vote or to enter a drawing for a chance to win an iPad, or to come up with the best caption for a photo.
To encourage people to opt-in to your offer, give them a good reason. Present them an exclusive special. An example would be "Text FREE to 12345 for a free cup of coffee."
Successful mobile marketing campaigns ask for permission. They're transparent and also inform the user that additional data or text messaging charges may apply. They must also tell the user how they can be removed from the list.