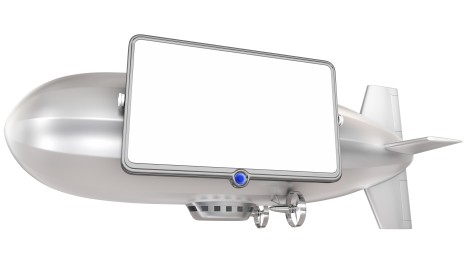 You!
It all starts with you--advertise your own business. Wear clothes and hats or any other products with your company name and logo on them. Have a laptop bag or protective cover specially printed with your company logo. Talk about your company as much as possible. When people ask, what you do for a living? This is an open door to advertise your business.
Local Businesses
Pay local business owners with similar target markets a fee to place handouts, flyers, or a poster promoting your product/service in their store or office.
Bus Stops
Purchase a bus stop advertisement near your business.  Follow billboard creation guidelines and keep the text minimal. If the primary audience is foot traffic, you may be able to get away with a lengthier version. Negotiate an ad space with one or more of the local transportation companies with something along the lines of "Take a picture of this bus stop ad, and bring it in for a free _______ or X% off your next purchase or bill."  
Referral Program
Start up a referral program. I knew this limousine company that would give you a 20% referral fee if you helped them market their company. e.g. If you helped them book an $800 dollar limousine ride, they would give you $160 dollars as a referral; who wouldn't do that! I know it may sound like a lot, but it's better to have 80% of something, than 100% of nothing. This is a great way to generate new business.
Arial Advertising
Have a plane or hot air balloon fly above your city with an ad for your product/service. You see them all the time around beaches and sporting events with large quantities of people.
Bandit Signs
Bandit signs are low cost forms of advertising ($2-$5 a sign; cheaper in bulk orders). They are custom-made signs that people place in high traffic areas. The signs are named "bandit signs" because they are placed in areas where they will eventually be removed by the city. The idea behind them is simple; it's to generate leads before being taken down.  It may not be the most ethical advertising option, but if you watch-out for them, you'll see they are frequently used; people do get bored at intersections, and if you're like me, you'll look at those signs.
Bathroom Stalls
This one might sound funny, but it has a high probably of someone reading your ad.  Advertise on flyers in bathroom stalls of local businesses or public facilities. Think about it! When using the restroom, people just stand or sit there and stare at a (usually) blank wall for at least 30 seconds.  Honestly, where else does someone have your undivided attention for at least 30 seconds?
Billboards
Purchase a billboard in a location nearby your business or on a busy stretch of road. Make a short clear offer. Less is more with billboards. If you find yourself wishing you had just a bit more space, you've said too much. 
Public Events
Get a list of community events in your town and highlight the ones you believe your target market will be attending. Think up any creative ways you could tie your business into the event. If you own a restaurant, you could offer to provide an appetizer for each table, in return, you negotiate with the event to let you include a small flyer which says the name of the dish, which restaurant it's from, and any other relevant information--any happy hour deals or half-off appetizers at the designated times--to expand your customer base.
Encourage Employees to Advertise
Incentivize employees to place advertisements on their vehicle, generate fresh leads, or otherwise help to promote your business' growth. Incentivize them with paid time off or anything with a monetary value, such as give cards, a percentage of the closed sale amount, or, well, money.
Flyer Marketing
Print flyers and post them on bulletin boards around town. Have a few with you in your car at all times in case you find a new bulletin board you can post one on. Also, you can place them on vehicles in the surrounding area of your business.  
Kiosk Advertising
Set up a kiosk in local shopping malls or high-traffic outdoor areas. Make it semi-mobile so that once you saturate that location, you can move it to a new location, and draw a new market.
Local Advertising
Advertise in community directories, recreation guides, newsletters sent out by other local businesses, and other local publications in your community.
Direct-Mailers
Send a mailer to local homes or businesses. Try to create something unique and different from the other handful of mailers the recipients will receive that week.
Mobile Advertising on Buses and Taxis
Unfortunately, there's a good and bad side to this idea. Good, because you'll reach a broad audience, bad, because a lot of the people who see your advertisement may be very far from your business; this pretty much takes the whole point away from your goal, unless you're a completely Internet-based company.
Movie Theater Advertising
Local theaters often show advertisements prior to the previews. Believe it or not, but people can't help but look at the giant screen sitting in front of them.
Radio Advertisements
Advertise on your local radio station.  Listen to radio stations for ads that don't sound like ads. Instead of advertising on a radio stations, a lot of businesses get involved in contests the radio is running, have the radio station broadcast live from their business, have the hosts recommend their product, or ask to be interviewed on the air.  There are dozens of creative advertising options with radio stations that don't sound like ads.
Purchase a Booth at a Tradeshow
Network with the decision makers in your industry by exhibiting your product at a tradeshow.  If your audience is the general public, there are public tradeshows and community events at which you can purchase booths, too.
Restaurant Placemats
Local restaurants sometimes offer advertising space on their menu or placemats. Try to align your target market's favorite restaurants with your ad placements.
Television Advertising
TV advertising on the big networks can be expensive, but there are a lot of cheaper alternatives, like spots available on local stations.  If your town has a channel that lists what's on, or a public access network, it's generally pretty affordable to get some TV ads there. If possible, try to make your ad somewhat humorous rather than serious (e.g. Super Bowl commercials). They're a lot more memorable and if you're like me, you will tell everyone about that funny commercial you saw last night. Guess what--mission accomplished; word of mouth advertising is the most powerful form of marketing there is.
Trade Associations / Trade Magazines
List your business with trade associations and in directories related to your industry.  Purchase an advertisement in your industry's trade magazine. Trade magazines are among the most focused print advertisements you can find; their audiences are often laser targeted.
Transit Advertising
Advertise inside buses, taxis, subway trains, or subway stations near your business. Like mobile advertising, many of these options advertise to people who may be far away from your business. If you're geographical bound, choose wisely. However, unlike mobile advertising, you can generally deliver a longer sales message because you have prospects' undivided attention for a longer period of time.
Tourist Marketing
Advertise in tourist guides and/or on tourist maps; depending on what kind of industry that you're in, this could be highly effective. 
Vehicle Advertising 2.0
Stick a few magnetic business cards to your vehicle that say "Take One," that include your logo, what you do, and your contact information. Or have your personal vehicle wrapped with your logo and slogan. Make it bright and hard to miss. You never know, when you're driving around, you might get a couple phone calls for your services.
In closing, never give up on the growth of your business. We all know getting new and potential consumers to notice you is an ongoing, and sometimes never-ending process--one you can't ever stop fighting.  Call a staff meeting, order lunch, and brainstorm, brainstorm, brainstorm; offer an incentive for ideas your employees contribute. Try a new idea every week or two. Soon enough, your marketing will pay off in new sales and happier, more involved customers