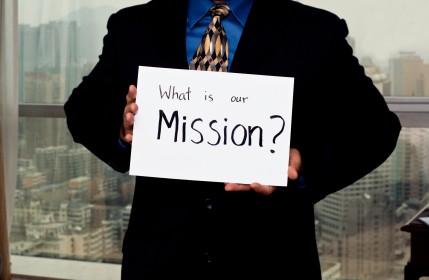 RUNNING A SUCCESSFUL business is rewarding, but to achieve this, you need to be dedicated, competent, and ready for any unforeseen challenges.  In order to stay on course, you need to have a corporate mission statement so that no matter what happens, your employees and customers will always know what you're about.  A mission statement is, in a lot of ways, what your business plan is all about.  It captures the real meaning of your business goals and all the substantial philosophies that will keep your business running smoothly. In essence, it is a tool that signals to all that your business is about to your clients, suppliers and the community in general.

Through your mission plan, you can question yourself and your company, and come with a clear view of what your business is, or will become, someday.  In order to inspire and motivate employees, you need to come up with a well-written mission statement.  It is never as easy as you think to write a mission statement.  It can often be as difficult as coming up with a business or product name. It can be off-putting and challenging, but you need to research painstakingly and know how to write a mission statement that will define your business on multiple levels.  Here are a few steps that can help you come up with an impactful mission statement.

First and foremost, you need to brainstorm.  You need to come up with a list of questions and ask each member of the staff to answer them.  Also, ask them to list any words, ideas or phrases that can help develop the business but not to cloud it or to comment in an ineffective way.  For instance, you can ask them to answer questions such as:
What is the purpose of the organization and the available opportunities or needs to utilize?
What are the business' activities that can utilize these needs?
What are the business' core values that guide in decision making?

Additionally, from the answers that you get, you just need to consolidate these answers and come up with a holistic mission statement.  During the meeting, you don't need to edit anything, just study and observe as you make points.  You need to pick out the points that resonate, carry meaning on multiple levels, and bring out a positive meaning to a large group in the organization.
Lastly, when you've developed and refined your mission statement, you need to get out there and spread the word.  You can distribute the copies of your company's mission statement among the employees and customers.