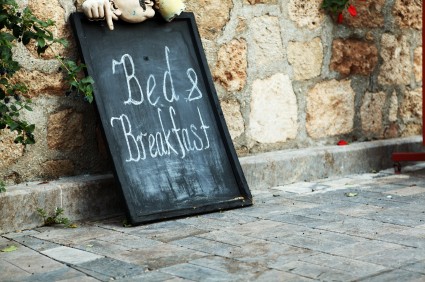 HOTEL MARKETING CAN be challenging, especially if you don't have a bottomless advertising budget.  However, if you conduct your research right and apply smart strategies, there are several effective methods that can be applied in marketing your hotel.  You wouldn't think it with all the popular large hotel chains, but the independently owned hotel is still a thriving business, especially in the form of bed and breakfasts. With the large chain hotels competing for business, the mom-and-pop inns, B&B's, hotels and motels need to develop great marketing in order to set themselves apart. Keep reading here to get some ideas.

Website

The website acts an important source of information to any business.  Start by creating a well designed website and update it with relevant contents regarding the hotel.  Use a simple design with intuitive control panel such that clients will be capable of maneuvering to the contents they want easily.  The website is essential for helping in identification of the brand, or in this case, the location.  Optimize with the search engines so that it will appear in the top search results. Consider adding a live chat or Q&A to the site, too, so that customers will get instant support and information if need be. Use music or a short video to really draw people into the ambiance and charm of your hotel. Also, online booking through your website will add a convenience factor.

Article writing

Write blog posts concerning your hotel and send it to popular article directories.  Include a back link from the article to the website.  Websites act as important informational and booking places.  The articles are also supposed to be optimized to increase their hits.

Search engaging optimization (SEO)

SEO is a method used to dominate the search engine.  There are several complicated methods that can be used to increase presence of the website online.  Seek professional assistance to increase your presence.  Choosing the right keywords and phrases can tremendously boost your presence online, as can number of pages and your bounce rate (how often people bounce from one page of your site to another page within your site).

Pay Per Click

This is another smart method where small ads are placed in different locations.  For every click on the ad that is made, the webmaster of the site where the ad is located earns a specified amount.  The ads can be a great source of customers when they are located in the right places.

Social media

This has emerged to be another great marketing tool.  You will learn what people are saying about you since you are granted direct access to the customers.  Collecting testimonials and recommendations is attained easily in the social sites as the clients are provided with space where they can write their testimonials regarding he quality of the hotel service, staff, accommodation, entertainment, location and other things that might attract more customers. Consider placing discount codes for lower rates on your social media site.  Many people nowadays start searching for products online before they make up their mind.   

Media advertising

The media has a wide coverage that can reach millions of potential customers.  Consider looking for good deals and registering your business with one of them.  Advertising in the media can be costly but the returns are also great when the posted ads are well developed.  Seek advertisement discounts to lower the overhead costs.

Unconventional methods
There are several guerrilla methods that can be used to advertise your hotel business without having to burn a huge hole in your pocket. These techniques are mainly suitable for small hotels which cannot afford big budgets for promoting them.  Examples of these strategies include testimonials, referrals, blog posts, etc.