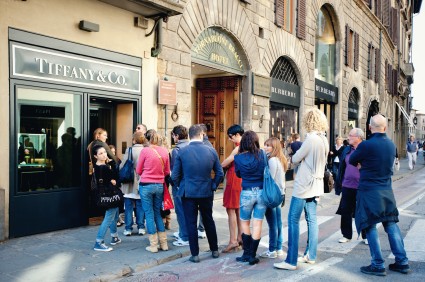 ESTABLISHING A BUSINESS that will last and have continuous upward momentum will need effective marketing solutions.  If you are on your way to establishing a new business, there are some effective methods that can be applied to help in positive development of your business.  Read on for more information.

Business Cards

Business cards are effective marketing tools when used correctly.  They have the contacts of the business owner and other basic information.  Add the logo and face of your business, then start distributing the cards through various outlets such as pinning them on notice boards, putting them in some of the targeted magazines from the local news agents, and also requesting local businesses to let you leave some of the cards at their counter.  You should also participate in as many business card draws as you can.  There are chances the owner of the business may require services or similar products offered by your business.

Get Integrated with a Charity

Charity is a great way of giving back to the community while, at the same time, promoting your business in your area.  Active participants in charities always get media coverage and popularity which is what your business needs to develop.

Organize a Blood Drive

This is another smart way of raising awareness for your brand while, at the same time, giving back to the community.  The arrangements for organizing a blood drive can be done in conjunction with NGO's such as the Red Cross or any other suitable institution in your area.  The campaign should then be advertised using a variety of platforms such as the Internet, printed community announcements, TV, and radio.

Prepare Contests

It is the intention of all business owners to satisfy the demands of their customers as well as increase the customer base.  Business contests provide an avenue for actively promoting the business using various methods such as emails, posters, pay-per-click ads, and online banners.  In addition, you will be capable of capturing all the data from your customers using common analytics software.

Call Hold Messages

There is a good chance that it will cost you quite a bit of time and/or money to get the phone ringing.  Every call that comes in is very crucial, which is why you should always ensure that every call is received.  Use messages while your customers are on hold to describe new products, specials, or other information while, at the same time, keeping them entertained.  The 'on hold' messages make your business look bigger and more professional.  Seek professional assistance to create messages and ads that the customers on hold can be listening to for entertainment and/or information concerning your business.

Social Sites

There are literally thousands of customers visiting social sites daily.  Social sites, also known collectively as 'social media', has become a new industry standard of web-presence for businesses. You can enhance visibility and hits of your business through interacting with friends from the social sites.  Announce on your wall or profile when you are launching new products and promotions.

Article Marketing
When articles are written well and uploaded in the right sites, they can be a source of traffic for a very long time.  With thousands of article directories available, you have large arena where you can take your articles to.