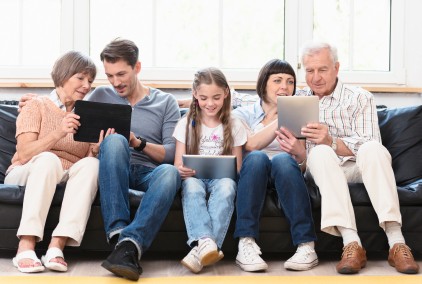 AS ALMOST every sphere of human life is affected by the emergence of the Internet, the same has started being displayed in the provision of customer service with social media. As more people appear ready to embrace the social media sites while apparently turning their backs on the conventional means of getting in touch with companies, social media is taking up a proactive role. The test is to make sure that high quality standards are observed in this method as well.

Customer service with social media ought to be given similar priority that is also given to the usual and more conventional customer service ventures. It is not to be taken as being any less important compared to other strategies. The benefits accrued from customer service with this new media include increased revenues, while enhancing customer loyalty. This makes social media just as highly crucial as any other strategy as the end results and benefits are quite similar.

The social media, through blogs and other forums, has created a faceless platform through which companies and clients can interact without really having to meet face-to-face. The danger is seen in the fact that if a company is not careful, it may provide the customer with enough ammunition to conduct a major fight against it. Customer service with social media has to be conducted with the understanding that a bad move will be relayed to the whole world in a matter of seconds.

Customer service with social media has to be accorded the right resources and personnel. There should always be people who are tasked with manning this platform since most customers prefer to use it as it is cheaper. When a customer raises concerns on the social media platform, they need to see that proper answers and solutions are tackled on the spot. There should be no delay and the customer who looks for answers this way should be handled as if he is the first in line.

When a company carries out customer service with social media, the picture it ends up displaying is that of transparency and openness. Transparency is one of the most important traits that clients look out for from companies which conduct their business online. The freedom which social media provides means that chances of getting the sincerest views and feedback from customers is also quite high. A company may use this as a platform to ask for honest feedback from its clients.

A firm that conducts customer service with social media professionally is able to communicate directly with its clients quickly. This is in sharp contrast to email messages which may end up going into the spam folders, thus not being accessed by the clients for whom they are targeted. A company that opts for this sort of customer service has to make sure that all clients' concerns are handled promptly to avoid a situation where this builds and attracts negative feedback from clients. If clients are mistreated, they are wont to share their negative experiences with others.