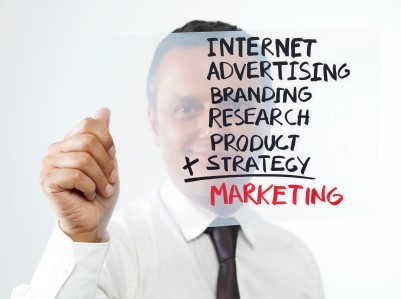 SALES & MARKETING EXECUTIVES are an integral part of the sales function of a company because sales and marketing executives promote the products or services of the company and act as the senior manager to the diverse group of professionals and contractors that make up the company's sales and marketing force.  

These executives train their staff to persuade people to purchase the products of the company, and also ensure that the sales process goes according to planned. It is paramount for a sales and marketing executive to be creative so as to raise the level of brand awareness in the market.  In addition to that, the executive should have strong analytical skills which will help him or her understand the different market segments, and their needs.  Perhaps the most important skill that a sales and marketing executive should posses is excellent communication skills.

Communication is key as the sales function involves persuading people to buy a company's products.  It so follows that the executive must be able to engage with prospective buyers in a skillful way so as to sell the company's products.  A sales executive must also be a team player, very detail-oriented, and have effective organizational skills, among others.  Duties of the executive include executing marketing strategies, analyzing markets, monitoring and coordinating sales promotions, managing the sales and marketing force, and acting as a link between suppliers, clients and the media among others. As the manager/creative director roles call on virtually two completely different people, some companies appoint two people to the position. If, however, you can find a leader who is also extremely creative, you've struck sales and marketing executive gold. There's a reason, after all, that Don Draper is a character of fiction.  

Many companies prefer utilizing their own recruitment executives (typically, at the executive recruitment level, the recruiting and interviewing would be done by the owner/CEO, or a combined panel comprised of the members of the board), while other companies prefer using recruitment firms to find sales and marketing executives.  As competition between companies becomes fiercer, a sales and marketing executive must have a number of unique skills. Recruitment companies are usually on the look-out for these skills which go a long way in defining a successful executive.  Similar to the above mentioned qualification, some of these skills include strategic thinking, product development skills, due diligence, and a good understanding of the global market.  This can be attributed to the fact that many companies are going global and hence, the sales and marketing executive should be able to ensure that the company's products or services are successful and well-marketed in any part of the world.
Many recruiters prefer executive applicants with bachelors degrees in business administration, although individuals with degrees in other relevant fields like economics, management, finance and accounting are also considered.  In technical industries like electronics or computer manufacturing, recruiters prefer recruiting individuals with bachelors degrees in the fields of specialization and masters degrees in business administration.  If, however, you don't have some of the above listed educational qualifications, don't give up. Most recruiters will take into account other things like your portfolio, your past performance, leadership experience, etc.