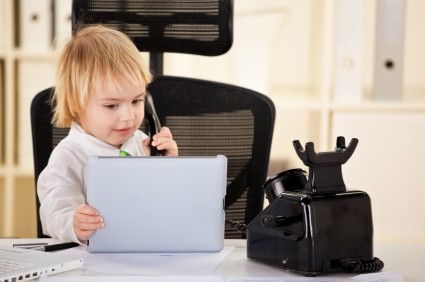 A SMALL BUSINESS CANNOT effectively run if the owner is not around to lend a helping hand when matters get out of control or float outside the scope of the on-duty manager's training or knowledge.  In my recently published article,
"How to Get Employees to Think like Managers"
, I discussed the reason and logic for employees to understand and feel comfortable with management positions and the best ways to get their feet wet with leadership in your place of business. Think of this as the sequel to that article, focusing on broadening a manager's perspective even further. A manager is usually an optional stand-in for the owner, which is why it is important that the owner trains the manager to know and treat the business like he or she is the owner.  

A manager can and should know that if worse comes to worse, the running of the business automatically goes to him until matters are sorted out.  That is why knowing how to run the business is a must. The following ways are commonly used to train a manager to think like an owner: teach them how to think like an owner, critically analyze the situation, reflect on a problem and how to best solve it, support the employees, communicate, and focus on the big picture and bottom line.

Think like an owner – Anyone who owns a business knows how hard it is to get the business up and running.  It takes a lot of intense thinking and analysis of situations and knowing how best to go about a problem to find a solution that is both doable and feasible.  If you want the manager(s) to think like an owner, this is the best way of doing so. Give the manager situations that you, as the owner, have gone through and successfully negotiated.  It fosters in them the belief that they can tackle any problem that comes their way. Think of it as a "what would you do?" exercise.

Communicate – Any good business owner will tell you that this is the best and most effective tool to getting a business up and running.  If a person can't communicate (this includes listening) effectively, then there is no need of having and running a company or business.  A business needs customers, as without them, the business will flop. If you want a manager to think like an owner, getting him or her extensive lessons and/or practice in communication will not be a waste of time or resources.

Support – To get the manager to think like the owner, giving him or her all the support necessary in the effective running of the company gives him or her hope that one can make it in the business world.  This is good as it enables the manager to know all about the pitfalls and the ups and downs of the company beforehand. Maintain an open-door policy and allow your managers to ask you any questions they want about what it's like to be an owner, what your thoughts and concerns are, etc.

Focus on the big picture and the bottom line – Owners typically don't care if employees are getting along, if shelves are stocked correctly, if employees arrive to work on time, etc. All owners really care about is that the business is functioning at peak performance, and that money is currently (and regularly) being delivered to the bottom line. These "big picture" matters are all most owners think about regarding the present state of things; most owners spend the majority of their time forecasting and planning for the future. Future growth, future risks, future actions, future changes in the market. Do not, however, neglect your duties as a manager in order to spend your time thinking like an owner, unless you have already trained and emplaced one or more employees who are covering for you and thinking like a manager!