How to Apologize to Customers
No business is perfect. If you're a new business, expect some hiccups along the way. The key to customer apologies is the quicker, the better.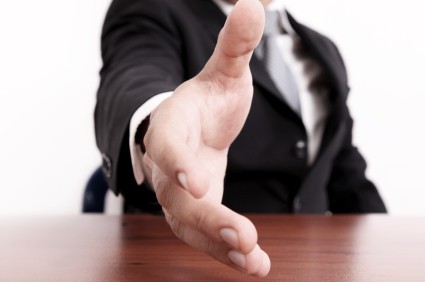 IN ANY BUSINESS, there are standards that should be maintained so as to satisfy every customer's individual needs.  In case there is a product or service that is substandard for the customer, he or she is likely to complain to management. These types of confrontations have the potential to go both ways.  The customer will either be satisfied with the corrective action and resolution, or will decide never to do business with the company again—and then tell all of his or her friends not to either.  In case of the latter, these situations are clearly not good for business. In general, you will realize less of a loss to just apologize and give the customer what they want; this way, they will continue to return to your company for your product or service.

Every entrepreneur should know how to apologize to customers so that they don't leave angry.  There are a couple of tips that make the apology process much easier.  The most important thing to remember is that when conducting an apology, humility must be practiced in every way. A half-assed apology will only negatively intensify the situation. As such, sincerity is paramount.   
The first step should be to inform the customer that you are there to apologize.  It opens the space and offers the chance to either proceed or to leave it at that.  The statement, 'I am sorry for what happened between us the other day.  I feel embarrassed about how that situation was handled and I would like to apologize' is a very telling and strong statement that brings the other party to attention. With apologies, the direct approach is the most impactful.
State what happened in detail.  Recounting the cause of the misunderstanding brings both parties to the realization of what their role was in the conflict.  It is also a major foundation for trust building. Further, it demonstrates to the customer that you understand what happened.
Express how much you understand where the customer is coming from (even if you don't—remember, the goal is to keep them as a customer).  Explain how you understand what the customer's expectations were and how they were shattered.  Give the customer a clear picture that you actually understand why the misunderstanding occurred.
In apologizing to a customer so that they don't leave your business, the conflict should be handled and remedies given.  The customer would most likely be pleased to hear that the problem they experienced would be dealt with.  Keep them informed on the steps that you are taking to fix the issue that brought about their discomfort.
Once you have dealt with the issue that has been the major cause of disturbance, it is very important that the customer receives a credible apology and that some kind of reparations are offered.  Most of the time, you can offer a replacement product or additional services at no cost, gift certificates, store credit, etc. If they want their money back, even if it isn't your policy to oblige, do it anyway (within reason) if you have the ability to do so. At this stage, ask for forgiveness and be genuine about it.  Be humble in your asking and also assure them that nothing of that sort will ever happen again.  Inform them that they are likely to find what satisfies them the next time they visit your store.
The process of apologizing requires a lot of patience as there are those who may not be open to accepting their mistake, therefore prolonging the process and gradually yielding no results.  After the apology has been accepted, it is very important that all the points that may have been raised be put into consideration. Finally, ensure that you, as the business owner or manager, ensure that you take steps to make sure that the infraction doesn't happen again.