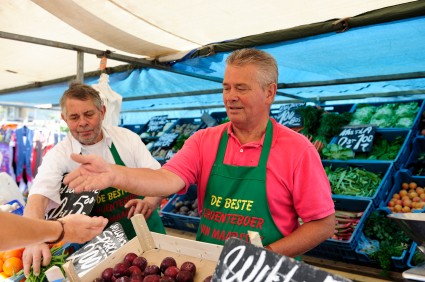 THE CUSTOMER RELATIONSHIP is an integral part of doing business and should never be taken as an independent extension.  Customers are vital to the success of any business as without them, a business wouldn't be operational.  Good customer service techniques help the business to develop faster as a result of recurring business and customer recommendations to associates and friends. The following are key points to help you in accomplishing positive customer relations.

Listen to the customers

As a business owner, the customers are, in a way, your employers, since they are the ones who provide the income to the business.  This implies that you will need to give them your attention and understand what they want.  When you deliver good service to your customers, you will keep them coming back.

Pay attention to customer feedback

Pay attention and ask questions regarding the needs and satisfaction of the customers.  Listen to the tone, body language, and overall message that the customer is sending so that you can establish what kind of service the really want/need.  Avoid making assumptions that you are already aware what the customers want.  Like many other facets of business—just because you're profitable doesn't mean you can't get better. Serve your customers with undivided attention, effective listening, and full interest.

Establish and expect needs

When customers are purchasing services and/or products, they are looking for solutions and good feelings.  In some cases, customers' needs may be emotional, as opposed to logical.  This implies that you will need to know your customers well (collectively or personally) so that you can anticipate their needs and serve them well.  Regular communication is also essential to help in keeping you updated with upcoming needs of the customers as well. This can come in the form of comment cards, surveys, or even a healthy understanding of your competition.

Make customers feel essential and welcome

Customers should be treated as individuals and, if possible, ensure to use their names.  You should also devise methods to let them know you care about them; e.g. new baby, birthdays, anniversaries, etc.  Nonetheless, observe sincerity when complementing them.  It makes the customers develop feelings of trust.  You should always take advantage of every chance you have to create good feelings to your customers for choosing to do business with you.  Customers are very sensitive and when they know you care about them and appreciate their business, they are likely to maintain even higher loyalty.  

Train customers on using new systems

If your business keeps updating with the latest technology in the industry, the customers may be incapable of using it, although it can be of greater importance to them.  New technology can make customers impatient, angry and confused.  Think about when the world switched from the typewriter to computers, or from cell phones to smart phones. Take some time to train your customers on the ways that the new systems function and how they can help in making life simpler.  Hold Saturday morning tutorial sessions at your business for people who want to use new products, but don't know how. It would be another great opportunity to get some face-time with them.

Tap the power of "yes"

Try to be as diversified as possible so that you will be capable of accomplishing a wide range of problems.  This will help you to reduce cases where you will have to turn down offers from your customers on the basis that you can't do it.  Just ensure, however, that you deliver on your promises.