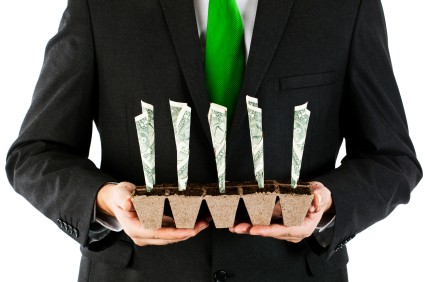 SUSTAINABILITY CAN BE defined as the ability to maintain a certain process in existing systems or the ability to endure.  Sustainability can be used in various contexts to describe the ability of continuity, despite the context.  Sustainability is like corporate resiliency—the ability to withstand. 

In today's global market and economy, sustainability is paramount for a number of reasons.  For starters, sustainability ensures that functions of various aspects of corporate life are bound to continue without disruptions, no matter what.  Sustainability can be used in various spheres of life, e.g. environmentally, organizationally and socially.  

Sustainability can be measured in a number of ways and the metrics uses in sustainability measurements are dependent upon the type of sustainability in question. Different types of sustainability have different measurement indices.  Some of these indices include benchmarks, indicators, audits and sustainability certification systems, e.g. Organic and Fairtrade, among others.  

Of importance is the idea of sustainability in the environment.  With an ever-growing population, natural resources in the world are increasingly being used up.  In addition, climate change is increasingly becoming a serious threat to the earth's biodiversity.  Consequently, it is paramount for relevant stakeholders to come up with ways of ensuring that natural resources are used in a sustainable way that will ensure that future generations have access to the resources we have today.

Secondly, sustainability may be addressed in terms of business organizations.  In recent years, organizations have embraced sustainability.  In many organizations today, inculcation of sustainability in various departments is a major challenge to the management of these organizations.  It so follows that paradigm shifts in management is integral in bringing about sustainability.  Sustainability governance in an organization should be led by strategy.  It is paramount to align business functions to the strategy so as to ensure success. Furthermore, sustainability governance in an organization should be influenced by market position of the product.

Some of the aspects of market position include product level, consistency of the brand, and brand message, among others.  In addition, sustainability governance framework for an organization should be designed with a number of key pillars in mind.  For starters, governance should be based on the goals that the organization seeks to achieve, and the tools to ensure that the company achieves these objectives.  

The second pillar of sustainability governance addresses the process by which the organization will achieve its objectives.  Aspects of this pillar include strategy coordination, policy/program management, and oversight/direction, among others.

The third pillar of governance sustainability revolves around people in the organization.  This process involves the engagements between various people in the organization, e.g. customers, shareholders and employees, and the rewards programs in place. 
The last pillar involves the organization itself.  Key issues that should be addressed include structures and responsibilities within the organization and the type of governance structure in place.  Sustainability may also be looked at in a social dimension.  The social aspect of sustainability addresses issues about personal lifestyles, consumerism, and human development, among others. In conclusion, impetus should be given toward sustainability so as to ensure development in various aspects of life.