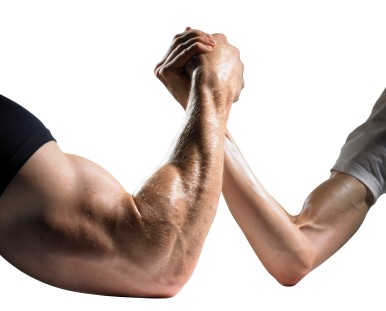 IT IS IMPORTANT to conduct an assessment in order to identify the strengths and weaknesses of your business. This will help you in identifying problem areas that you need to work on, or strengths that you can build on.

Another advantage is that when you learn to identify the strengths and weaknesses of your business, you will learn how to effectively tap into the opportunities unveiled to you. For instance, if you notice that your business has a big ready market, this strength can be interpreted as an opportunity for growth. You can, therefore, use your uncovered resources and expand your business.

To identify the strengths and weaknesses of your business, there are many factors that you need to consider. First of all, carry out an inventory of all the resources that you have. This includes your well-trained employees and good working company assets. This can be an indicator of the business' strength(s).

Well-qualified and highly trained employees will offer you good quality services and products. You can also use these employees to expand your business. Open new branches in new areas and send your top employees to run those branches, as you run the main office. Employees can also be a threat, however.  If you don't treat your employees fairly, you may end up losing them to your competitors. Ensure that you take care of your employees in order to successfully tap into new opportunities.

Company assets are also considered a strength that can really help you in the expansion of your business. You can use these assets to increase your production and reach more of your target markets. Plant and machinery can be used to increase the number of different items produced and their quantities. Always ensure that you stay updated when it comes to new technological advancements in your industry as this will help you stay ahead of your competitors and better use your resources to expand your business.

Another strength indicator is the company's name, image, and reputation.  For instance, consider how well you are known in your industry. Are you one of the top players? If you are rated highly, this typically means that your business is strong. You should also find out what you have to offer that other competitors don't have. These are basically the things that distinguish your business from others in your industry. You should find out what these are and use them to establish new growth opportunities for your business.

When you identify the strengths and weaknesses of your business, you will learn how to keep your business at the top of your industry. If you realize that you business is highly rated, learn how to maintain or improve on this strength. You should also learn how to tap into opportunities at this time when there is high demand for your company's goods and services.

Another gauge of your business' strength is the overall performance. How many business transactions are you doing? How much profit are you making? How stable is the business? If the business is performing well, then this is definitely a strength, especially in today's economy. Once you establish that your business is strong, according to its performance levels, you can then find ways and means to increase the performance or improve it. It's highly advisable to reinvest some of your profits back into the business to expand it; this will pay off big for you in the long run.

To identify the strengths and weaknesses of your business, you should take time and critically list down all the main problems that you are experiencing. Always remember to do get the accurate data in order to establish your company's weaknesses.

If you have any financial issues that can affect the operations and growth of your business, start by listing them all down. You need to identify them and establish the necessary measures to put in place in order to deal with these issues. For instance, you may borrow money from financial institutions in order to supplement your financial resources. You can also decide to cut down your expenses or re-organize your management in order to successfully deal with these issues.

You should consider how your target market is receiving your products. Have there been complains? Paying attention to your clients' feedback can really help you find out what your weaknesses are and how you can improve on these areas. Apart from complaints, also consider your competitors. Compare what they have to offer to your company may not offer.
Once you identify the strengths and weaknesses of your business, you can plan ahead. If you discover that your business has more strengths than weaknesses, this is an opportunity for you to consider all your options for expansion. If you discover that your business has more weaknesses than strengths, at least, after the analysis you know what areas to target for improvement.