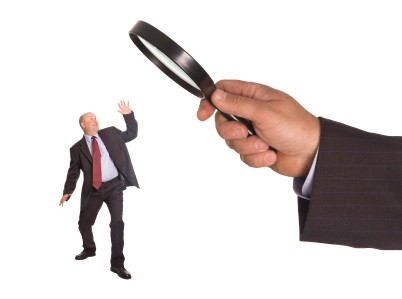 OWNING A BIG and profitable business is most entrepreneurs' dream, especially since it gives people a sense of great achievement.  Not everyone, however, is able to achieve this dream.  Most people are only financially stable enough to start or invest in small businesses.  You should not worry about growth or earning potential, however, just because you run a small business.  In fact, if you are fully determined, you can grow your small business into a big business. Until then, however, there are ways that you can make your small business look big! This trick requires a bit of training and you should, therefore, focus on the steps to how to make a small business look big.

But why should you bother to make your small business appear bigger?

There are multiple reasons why you should do this.  For instance, it will give you confidence to run larger businesses.  Making your business look big acts as a motivation to reach greater heights in your business endeavors.  It will also earn you more trust from your clientele.  When customers see your business growing, they tend to gain more confidence in you.  "Fake it 'till you make it" carries a negative connotation, so let's just say, "when you build it, they will come." It is important that you choose the right sources of information on how to make a small business look big so that you can learn enough techniques to help you grow your business.  Before you go searching for more information on this topic, here are some basic techniques that you should keep in mind.

Steps to Making Your Small Business Appear Bigger

With the current advent of technology, small businesses now have the ability to give large businesses a run for their money.  This has made the business field more competitive with businesses trying to out-do each other.  But how do small businesses to remain competitive?  This is how.

Most people recognize things like an office suite, a 1-800 number, multiple divisional corporate email addresses, a receptionist, a customer service staff, logo and marketing design, corporate apparel, and other similar services as something that only large companies with large budgets can afford.  The advancement of technology and the global marketplace has, however, brought all of these services and more into the hands of startup entrepreneurs and very small or new business owners. 

The great news? It's actually affordable! 

1-800 numbers cost only about $30 per month and can be customized with multi-phone line receptionist recordings. For a little more money, you can go with a receptionist service that will allow a live person to answer and route your calls to the phone of your choice. 

Instead of advertising your house or a P.O. Box as your business address, get box at a shipping retailer store like UPS, FedEx, or DHL. Your "address" will show up as the street number of the store with "Suite number" as your box number so that it will look like your actual office.

If your new business needs a customer service staff right out of the gate, go with an outsourced company in an emerging nation like India to provide your customer service needs. It's much more affordable and the call center employees are very knowledgeable.
Logo, marketing, and corporate apparel companies can be found online and are highly competitive (read: affordable) with one another. With a simple Google search, you will find several very capable companies who can apply your current design, or create a new one for you, and apply to professional products of all types for very competitive prices.