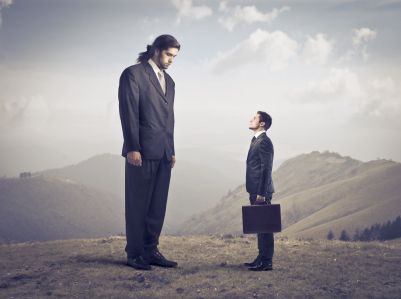 DESPITE THE RESOURCES that you put into your business, every business has a particular pace at which it is supposed to grow.  In the event that the growth of your business is not controlled, there are various risks that it will incur unnecessarily.  The various risks and shortcomings that you are bound to experience, in the event that your business grows too fast, include overworked employees, financial strain, unnecessary debt from leveraged expansion, and even unsatisfied customers.  This requires that you control the pace at which your business grows.  It will ensure that the business is able to grow gradually without any strains. 
It is a common misconception that new businesses should simply grow as fast as they possibly can. By focusing simply on speed, however, you're losing focus on trajectory.  While new businesses certainly need to grow quickly, they also need to grow in the right direction. The perfect business growth equilibrium meets at the cross between speed and trajectory. Grow quickly, but maintain control.
To be able to ensure that the growth of your business is controlled, there are certain precautions that you will need to exercise as the owner or manager of the business.  However, in case the business is under the control of someone else (perhaps the owner or a higher manager), you will need to ensure that they run the business on these terms so that it doesn't grow too fast.  Below are some of the precautions that you will need to take to ensure that your business does not grow too fast.
Do not take orders that you are uncertain of fulfilling.
One of the valuable assets to the success of your business is its reputation.  To be able to safeguard this, you need to avoid any activities or associations that may lead to poor performance as this may only lead to uncontrolled plans of the growth of your business.  On most occasions, you may feel embarrassed or too smart to say 'no' to an order.  However, it is safer to fail to promise instead of giving promises that you are unable to fulfill.
Conduct credit checks on new clients.
Every business is reliant on payments that are made with regards to services or products offered.  However, if it happens that you have new customers who are giving you larger orders for later payments, it is advisable that you carefully scrutinize their track records.  In case you have any doubts, it is better to ask for down payments so that you have something to hold on to in case things fail to take the desired course.
Be able to control costs.
For any successful business person, keeping a handle on costs is important at all times.  This is important in that in case cash flow becomes narrow, you are able to determine where you can make necessary changes to keep the business running normally.
Always plan in advance.
The only way that you are able to gain financial flexibility when it's needed is through planning well ahead of time.  Be sure to always arrange for credit even before the need for it arises.  This will help you in having the ideal options for either short-term or long-term financing.
Focus on the major competencies.
The amount of profit and pace of growth of the business are in one way or the other tied to what you are able to do best.  It is advisable that whenever you are having certain tasks falling out of your abilities, you need to outsource so that you are able to give the business your best.