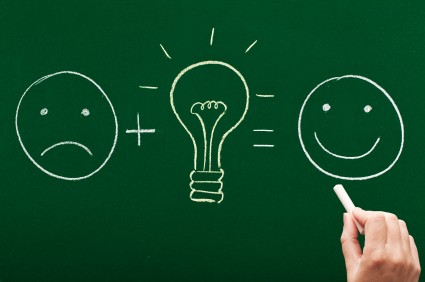 HERE'S A TRUE STORY. For the first three years of college, I was an international business / economics double-major. I was setting myself up to be a major player in the global business arena. My grades were stellar and it was looking good that I'd land a great job right out of school. I did extremely well in my summer internships and had proven myself to many leaders in the business circles I had ventured into. There was one problem, however. Over the years, I had grown to loathe international business. Although I was still excelling, it was a matter of principle, not passion. In short, I grew to learn that international business was not the best choice for me to continue to pursue, especially if I wanted to go into business for myself and start one of my own.

Answering the question of what kind of business is best for you requires one thing: honesty. Do you really want to be an investment banker? Lawyer? Doctor? Or do you really want to be an art director, product designer, race car driver, whatever? Look inside yourself and decide what you would really love to do for a living. I'm not going to lie to you and say that that's all you have to do--'if you can dream it, you can do it' kind of crap. But seriously, deciding what you truly want to do is the first step to starting the right business for you.

If you're in a position like so many others and you really don't know what you love to do (it sounds silly on paper, but it's an extremely common problem for would-be entrepreneurs), think back through your memory about what you're good at as people (usually) like to do what they're good at. What did you achieve awards for growing up? What were your hobbies? On what do you receive compliments from others? If someone on the street stopped you and said, "Listen, I'm a billionaire and I want to bankroll whatever business you want to start and I'll pay you a million dollars a year to do it;" what would you say? What kind of business would you choose to start?  
I stated earlier that it's not quite as simple as "dreaming and doing;" the next step, of course, is to conduct research or rational brainstorming about if your dream is plausible or even possible. For instance, if you're fifty years old, I'm sorry, you're not going to be rookie of the year in the NBA. If you want to open a surf shop but live in Lawton, Oklahoma, I don't believe you'll be selling many surfboards there. 
Market testing
is a very important aspect of deciding what kind of business is best for you.
So what happened in my story? I changed my major at the beginning of my senior year and although I was still able to minor in international business and economics, my major was in my true passion: writing. Although it was scary at first, I now know that I made the right choice, despite the risks, because I'm making a very good living doing what I love to do. I will always have my knowledge and insight into the global business and economic arenas, but now I use my passion and talents in
my
own business to write what I know and convey my knowledge to others on my terms, and in my own voice. My father always said that if you love what you do, you'll never work a day in your life. You know what? He was right.