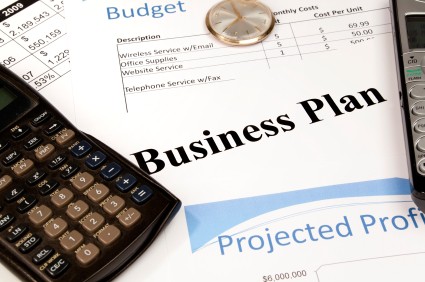 A BUSINESS PLAN is crucial for the success of any new business; thus, every business that is aimed to launch and prosper should have one.  Creating a business plan should revolve around your business' goals, the problems you are likely to encounter, and your plan to remedy or alleviate those problems.  When you are creating your business plan, it's good to be thorough so that you achieve your obligation, while not diluting your main points with fluffy, unnecessary facts, figures and information.  A good business plan should be realistic and have achievable goals.  It's never a good idea to have a plan you cannot implement.

Another reason why you need a business plan is to acquire the necessary finances you need to run your business. Know that for you to convince loaning facilities to give you financial support, you should have a well matrixed business plan.  The structure of your business plan matters a lot. In general, to investors, how to construct your business plan is how you're going to run your business.  It is good to come with a simple, but sure, business plan.  Show how you are going to achieve every objective you have set and alleviate every threat.

The introduction portion of your business plan is very crucial. If you are going to look for loans to start a business, then the lenders will have to go through your business plan.  The Introduction should list the business name, the contacts, and a brief description of the kind of business you are going to build.  Mention your products or services and the projected size of the business.  You should also mention the measures you have put in place to market your products or services.

It is good to include management methods in your business plan.  Describe management's roles and their background information.  It is good to have some experts taking part in the management of your business, make sure you mention their experience.  This, along with your revenue model, is what will convince the financing institutions or investors that your business will prosper.

The marketing strategy you include in your business also matters a great deal.  Mention the measures you have put in place to attract customers and what you expect in the market in terms of competition.  Clearly show how you are going to combat the competition so that you are the best.  The kind of marketing and advertising strategies you are going to apply should also be included.  This is a good guideline that will help you emerge as a competitor in your market, no matter that the prevailing economic climate looks like.
Things that don't matter in a business plan include religious affiliation or sexual orientation of the company's executive officers. Also, elaborate and lengthy biographies of the executives can be left out as it simply doesn't matter when it comes to the success of your business.  Investors and lending institutions simply want to know that you have something to bring to the table and aren't an unnecessary expense. The rest should be stated in your plan. In general, if it doesn't have anything to do with money or operations of the business, it can be left out of the business plan.