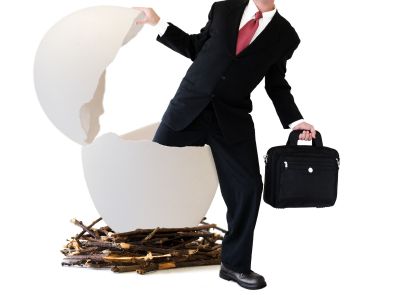 MOST PEOPLE dream of starting their own business.  This is because of the freedom it provides.  Starting a business makes a person become his or her own boss.  Another attraction is the reward associated with starting a business.  Starting a business, however, is not as easy as it sounds.  There are many hurdles one will encounter before the business can stand on its own two feet.
One of the best ways to start a business is to ensure that you have a
business plan
.  This will guide your business toward success from the very beginning.  Without a business plan, chances are good that your business won't last for long.  This is because you will be operating your business without defined goals or without a thought-out course.  You can't tell in a clear way whether you are moving toward achieving your objectives.  In a business where there is no business plan, it becomes hard to plan for the future.  If you don't have skills to develop a business plan, you should contract somebody to do it for you.  You should let them know about the overall picture of the business you want to start.  From that, they can develop a business plan.
Before you start any business, you should do enough research about the business and its industry.  You should know whether there are other people who have started the same kind of business and whether they have been successful.  If they have not been successful, it doesn't mean that you cannot succeed in the same type of business, you just have to learn from their mistakes and go a different route.  If their businesses have been successful, you should know the concepts they applied in their business.  If their business has not been successful, you should enquire and know what their weaknesses are.  That will help you to start on the right path.  It will ensure that you don't follow the path that has made their business not be successful.
Another great way to start a business is to aim for a need that is not being met in the market.  That need could be a certain good or service.  Starting a business that meets a need or remedies a problem will put you at an advantage.  Before other people think of investing in the same type of business, you will have entrenched yourself in the market and most likely you will have a loyal customer base.  This will give you a clear advantage compared to other late entrants.
Another good way to start a business is to go for one that you have a passion for.  This will ensure that you get personal satisfaction out of running the business, even on the bad days.  You will be doing it with a lot of zeal because that is where your passion is.  This will increase the chances of the business becoming successful.
You should also factor in the location of a business when it comes to starting one up.  The location should not be far from target customers.  Placing the business near customers will mean that they can access your business with ease.  This will put you ahead of other competitors who might have located their businesses away from potential customers.