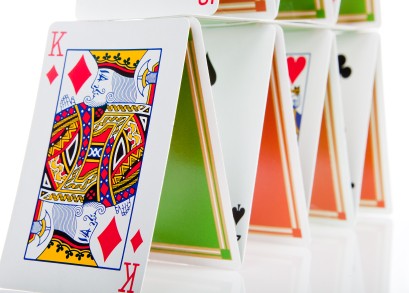 RUNNING A BUSINESS, no matter how small, can be quite a challenge.  A lot of people have tried to start their own businesses, but the vast majority collapse before they can even fully mature.  It can be frustrating to invest all your money in a business, only to have it fail.  

The main purpose of opening a business is to make a profit and if your business cannot provide you with enough income, you should rethink your decision.  It is important for you to do everything possible to make sure that your business is prosperous, but what makes some businesses successful can make others futile due to some small business mistakes.  If you want to succeed in business, you therefore have to know about small business mistakes to avoid.

Businesses are collapsing on a daily basis because of simple mistakes that can usually be avoided.  Because many business owners do not take the time to learn some of the small business mistakes to avoid, they end up losing a lot of money.  Therefore, it is important for you to be aware of and understand these mistakes before you invest as it will help you to avoid some of the unnecessary blunders that end up costing you dearly.

The Most Common Small Business Mistakes to Avoid
Failure to plan in advance: The most important thing that an investor should be concerned about is how to come up with a viable business plan.  Developing a good business plan is the key to success.  Failure to plan ahead causes you to make drastic decisions that can be very risky to your business.  It will also make you lose good business opportunities.  Planning your business properly will enable you to sell your brand to the largest number of potential consumers in the shortest time possible.  Planning involves keeping of important business records that are up date and ensuring that you conduct enough research on the marketplace and your target market to make wise and effective strategic business decisions.
Wrong business representatives: As you plan to start a business, there are important considerations that you need to make.  One of these considerations is to find an effective way of selling your business to your target customers.  This requires you to have the right business representatives such as agents and consultants.  You should thus spend some time recruiting the most talented staff members you can afford.  You should interview a few of them to see if you can get the ones you want.  It is also important to check whether your representatives understand the nature of your business, both before they are start and periodically thereafter.  That is the only way you can be sure that they will give you the right representation consistently.
Poor marketing strategies: Experts claim that the success of any business lies in the ability of its owner to market it.  The worst mistake that a business owner can make is to assume that they don't have to market their business to find success.  Remember that there are thousands of similar businesses that promote their brands day and night.  You need to inform your target market of your presence and not give them the opportunity to forget about you.  

These are some of the small business mistakes to avoid if you really want your small business to succeed in today's competitive marketplace.