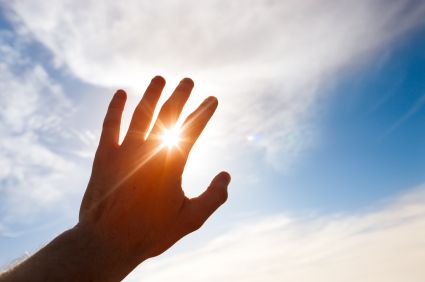 THE BUSINESS world is growing by the day.  It is one of the industries that continue to attract new players yearly.  There are also seasoned business people who make it extremely competitive for a newbie to venture into business easily.  Whether you are a new or seasoned player in business, it is very important to set objectives.  Note that the business world is extremely competitive and there are many challenges that you will come across.  Some are unexpected and others are generally expected.  It is essential to set goals and, more specifically, long term objectives because they enable you to run a business smoothly.

One of the reasons why you should set goals for your new business is because they enable you to visualize any obstacle.  When starting a business, there are many challenges that you may face.  Some can easily cripple your business if you are not prepared.  Setting objectives enables you to visualize obstacles so as to come up with the best strategies that will allow you to solve any issues at hand conveniently and comfortably.  Goals also prepare your business for any obstacle through proper planning.  As a result, it will be easy to run the business during low and peak seasons, among other challenges.

Objectives for a new business are also very important because they act as a driving force.  They reignite your inner power to run the business, despite difficulties.  This is attributed to the fact that they define the entire purpose of a business establishment.  What's more, whenever you are on the verge of giving up, your goals will motivate you.  You will work toward achieving your goals, thus finding yourself in a better position to start and run the business productively.  

It is also imperative to set objectives for your new business because they enable you to deliver quality service to clients.  In business, the quality of services you deliver plays a crucial role in determining how long you will stay in the field.  Therefore, setting objectives say, to get the best client base over a span of one year, enables you to deliver quality services.  You will work toward meeting and satisfying the needs of your clients.  With the best objectives, it will also be easy for you to use the best business strategies so as to achieve a cutting edge against relevant competitors.  In this relevance, define your goals and set long-term objectives for the benefit of your new business.
Furthermore, setting objectives for your new business helps to enhance productivity in the business.  Your employees will be motivated because they know they are working toward achieving set goals.  Managing the business will also be an easy task.  Objectives also save a great deal on time and cash because you won't have to follow up employees and arguing on petty issues.  This is because objectives are of form of culture and everyone will ensure that he or she works toward achieving set objectives, despite many challenges.  Therefore, take time to define your goals and set the best objectives to enhance your chances of starting a successful business.