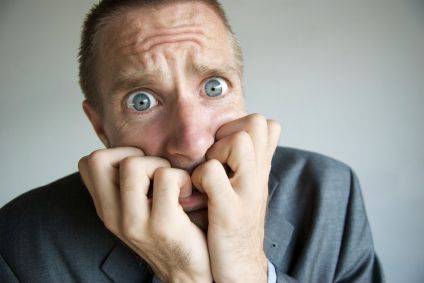 VENTURING INTO business for yourself for the first time can be a stressful affair, mainly because it involves a lot of risks.  In fact, this is the most common reason why people fear starting businesses on their own.  This doesn't in any way imply, however, that you will always encounter problems when you are starting a new business.  If you follow the right procedures, it can turn out to be easier than you think to get your new business up and running.  However, you must also prepare for some unavoidable stressful scenarios that you can count on popping up along the way.   

The process of starting a business involves many things, some of which you may not be familiar with, especially if you are a first timer.  For example, you will be required to research widely on the market, write a business plan, get enough capital, find representatives, create a good marketing plan, and so on.  These activities can be quite stressful and it is important for you to learn how you can deal with it effectively in order to ensure that all these vital tasks get accomplished.  This will not only help you to prosper in your business, but it is also good for your health.  Here are some of the important things that you should do to manage inevitable stress while starting a business.

Live a simple life: It is natural to try new things that can help you to progress in life, but as you do this, try to avoid stressing yourself out by accumulating expensive material items or starting more than one major project at once.  Such items will increase your personal overhead that will in turn have a direct effect on your finances.  For instance, don't remodel your house while you're trying to start a business. Try your best to keep your lifestyle simple in order to minimize stress.

Exercise regularly: Experts say that the easiest way to reduce stress is to work out.  Exercise helps you to relax and reenergize your body.  Starting a business involves a lot of activities such as making trips to meet your representatives and agents, meeting new customers, and so on.  These activities will leave you totally exhausted and feeling stressed out.  That is why it is important to maintain a good workout routine.  It will help you to keep your body healthy and strong to face a new day. Even committing to 45 minutes of walking per day will have a dramatic positive impact on your stress level.
Organize Your Life:
 The greatest challenge that many business owners have to deal with is wearing different hats all the time.  Running your own business will force you to take charge of everything including your finances, sales, marketing, and all other departments in your organization.  This is a really stressful affair that usually cannot be avoided when you're starting a business.  The best way to deal with this multi-task monster is to organize yourself in such a way that you will have enough time to deal with every issue.  You can even come up with a timetable that will guide you on how to handle every issue at a time.