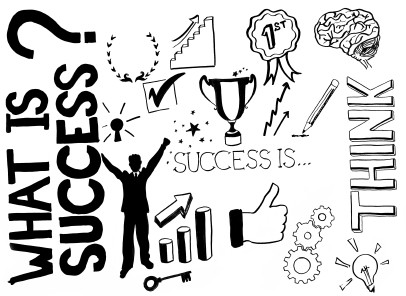 MANY PEOPLE across the globe consider starting their own business, both online and offline.  This is attributed to the fact that running or building a business offers a challenging yet exciting experience.  You can always plan your time, go to work at a time that is more convenient to you, and retire early to bed whenever you have made enough cash for the day.  However, the key to success in a business is having a positive attitude.  It is imperative to view everything in a wider perspective and believe that you can achieve the best, despite tight competition from relevant competitors.  It is for this reason that you should learn how to maintain an entrepreneurial mindset.  Note that having and maintaining an entrepreneurial mindset enables you to create a conducive environment for a profitable and successful business.  Here are some important factors that you should always keep in mind to sustain a positive mindset.

It is imperative to surround yourself with people who are successful in business.  The business world is very competitive and is stocked with new and seasoned players.  A person who is successful in the field is in a better position to advise you on the best approach to take when running a business.  What's more, a successful person typically has a positive attitude.  He or she believes that there are always good things ahead, despite challenges that one may be facing.  Such individuals act as mentors and enable you to venture into the business world in a stress free way by helping you to build and maintain a positive mindset.  At the end of the day, you will be highly knowledgeable and in a better position to trade profitably.

Additionally, it is wise and imperative to capture negative thoughts to maintain an entrepreneurial mindset.  The business world is highly competitive and many lose hope due to errors, loses and general mistakes in life.  These can easily generate negative thoughts that can cripple your business.  What's more, negative thoughts deprive you of the power to run your business as expected.  However, having a positive mind reignites the power in you so as to start and run a business smoothly and profitably.  Therefore, learn to fight negative thoughts irrespective of the situation.

It is also important to set goals.  When planning to start a business or when running a new one, it is imperative to work toward achieving certain goals.  Know what you want and define your goals.  A goal acts as a driving force and it gives you the power to forge ahead.  Let go of any issue that may prevent you from achieving your goals to maintain a positive mindset.  Similarly, learn to be grateful to all concerned parties.  In a business, you will have business partners, employees, customers and other stake holders.  Learn to be grateful in every aspect because without these groups, your business may not thrive.  Appreciate customers and employees and rest assured of the best results.  Build a positive attitude and learn how to make the most of every opportunity that comes your way.  With these factors in mind, you will build and maintain a positive entrepreneurial mindset.