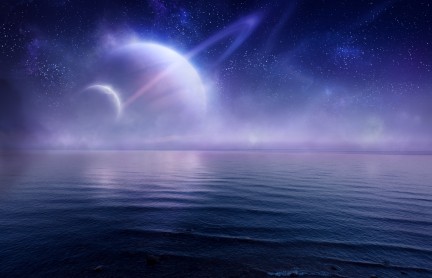 THE INTERNET IS LIKE a parallel universe and your website is basically your business' storefront in that universe. Additionally, a website is like an online magazine all about your business.  While all websites are websites, however, only some websites are great websites. What makes a website great? Popularity, efficiency, functionality, and customer appeal, to name a few. Below are some tips on how to build that great website for your business. 
While bells and whistles are nice, it your website must be appealing, but not so multifaceted that it eats up all your customers' bandwidth, e.g. makes your customers computer run slowly. Your website should be fast in its viewing and this should be standard regardless of from where your customers are viewing it.  No one will be interested in waiting for over 10 minutes for a page to open—your competitors might have a crappy one-page site, but at least it opens!  The downloading of information from the website should also be very fast and all the content should be rich and the images high quality.  Pay more attention to what people will see first.
The web page should be free of any typos and the grammar should flow.  There are some readers who might be paying more attention to the errors than the information there.  This is very possible as tiny typing errors may make one lose a large audience due to the wrong impression given to them. If you don't feel comfortable editing the written content on your own site, it's well worth the investment to pay a professional editor $50 or so, and have them go through your site and make it perfect.
With the invention of the Internet, more than one continent can access your material.  Therefore, it is very important that the language one uses there can be easily read and understood by people from more than one continent.  It is advisable that one uses English as it has a widespread usage in all of the continents. In case you were wondering, French is the second-most commonly spoken language in the world, followed closely by Spanish. If you have a bazillion dollar budget to spend on your website, consider building regional sites (the same site in different languages) if you have more than one primary demographic who speak different languages.
Pages should be appealing and therefore, the aspect of color is an important choice. Look at other sites in your particular field. Do you see a pattern? Common fields typically have common colors.  For example, if it is a website build around matters concerning nature, using jungle green will be the best choice. Take a minute and peruse all the major U.S. news station websites. Notice a pattern? Red, white and blue. All of them.
The images on the website page should be downloadable; therefore, they should be small and easy to see.  Images are a huge hindrance to the speed of which one's page opens.  If they are too large, there is the chance that it optimizes the page but this can be reduced by resizing the images. Uploading easy to view images that do not have to be downloaded to be seen is also advisable.
The links on your website should be current.  Nothing is more annoying than when a website directs you to follow a link and the link no longer works. It's like hanging an open sign on a locked door.  Using an HTML validator and link checker goes a long way in avoiding links that might have been broken.
The website should be easy to navigate so that those viewing it can manage to see every other subsection on the page.  This can be achieved by having links that lead you to the other page or a well organized table of contents (toolbar) that also has links on it so that one can get to the page that they intend to get to very easily.
This has been an article about the tips of making an attractive and functional website. Similar to a storefront, there's a shop, but then there's also a backroom or factory that the customers never see. The best websites have a fully functional back-office section where only the web-host or business owner can access.  Here, settings can be adjusted to maximize
search engine optimization
and keyword density—the stuff that makes you
easier to find on search engines
.