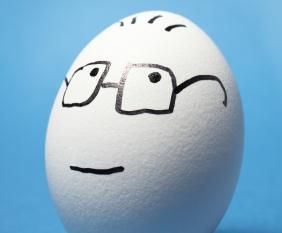 PLANNING IS vital in the success of any business. This is the reason why it is often said that the success of a business lies in not only the great ideas, but also a great business plan.  You must plan on how you are going to venture into the market and must even plan for events that are unforeseeable.  You must develop a
business plan
when you are setting up a new business or when you are expanding one which is already in existence. From the marketing to the anticipated expenses, every business aspect, however small, should be included in the plan.
The preparation of the business plan is not recommended only to those entrepreneurs that want to seek funding; it should be developed by any person who is building a business with the intent of making profits.  The reason is that just because you don't need start-up funding doesn't mean that you won't need growth or expansion funding. It is very important in the prediction of outcomes, setting of goals, and establishment of expectations. These expectations, goals and predications can be tested against the market trends in order to determine the changes and plans that need to be made.
At this point, you may be asking yourself questions, such as which details should the business plan include? How is the plan created?  Where do I begin? In short, the business plan is the document that includes the details that are vital in the business such as its objectives, mission, goals, possible competitors, target customers, target market, etc. The plan should give the proper and real market insight. The plan is needed in any form of business ranging from the smallest to the largest.
A properly researched business plan is important because it will enable you to plan for the short term and the long term. Based on the past and present market trends, the market analysts and the business planning experts will advise you on what you need to do. The analysis of the present and past state of the market enables us to forecast the future with reasonable certainty.
Most business financiers will need to preview your business plan so that they can make up the decision to finance you or not. A properly prepared business plan can help you in securing required funding from the government and also from the private financiers.  If it's possible, you need to include the financial summary results going back three years, and also the projections of the upcoming three years.  You need to show the cash flow, profit and loss, and the balance sheets. 
A common mistake that you need to avoid in the preparation of a business plan is the showing of increased turn-over without taking into account the increases in the associated costs. Investors will very quickly notice this and it will hinder your chances of raising adequate capital. In short, the development of the business plan is the most detailed step that will determine whether or not your business will be successful.