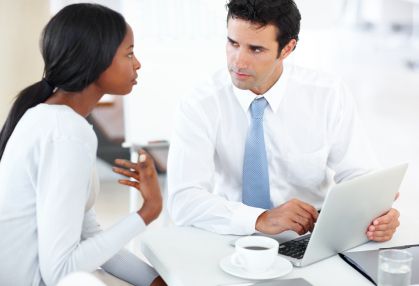 MANY OF US dream of the day that we will be running our own profitable small business. Well, starting a business is one thing and finding an appropriate business partner who shares the same dream of expansion and growth tactics is another.  When choosing the best business partners for your business, there are few things you need to take into perspective.  First, look into the authenticity of your most preferred candidates.  Run a small background check on them in order to identify those partners that will work with you for the best interest of your company. 

Along with sharing the same dreams as you, the business partner(s) should also have an appropriate plan on how to expand the business.  Always prefer those partners who have your best interests at heart, and would not wait for you to make all decisions by yourself, but would rather help in making resolute decisions that would serve all partners and the business accordingly.  Your respective partner needs to have an appropriate financial background and shouldn't rely on you to provide all finances.  In this case, there wouldn't be any need for partnering since finances would be coming from a single source.

Check to ensure the business partners or choice candidates haven't been involved in any kind of fraudulent activity.  There have been cases whereby people start out their business in good faith, only to find out later that their partner has run away with all the money they had managed to make. I once knew a business owner who took out a huge loan against the company, awarded the entire lump sum to himself as a bonus, and then immediately bankrupted the company. 

To avoid such situations, it would advisable to vet your potential business partners appropriately.  Always ensure all documents provided by them are genuine by checking with other relevant authorities in their field of specialization.  You don't want cases whereby you start a respectable business only to find out later that the business partner is wanted by police for fraudulent activity or other white collar crimes.  

There are cases whereby one would have to form more than one business based bond.  This is because an enterprise is composed of different parts, each with its own functional needs.  For instance, one would have to sign supply contracts with both a cooking oil and food stuff supplier when running a restaurant.  Apart from that, you could even hire a cleanup company to address your sanitization needs in case you're running a chain of bistros.

Every business has to incorporate a board of specialists.  These are the people who are mandated with overseeing daily operations of a business to ensure that everything is set in place and running smoothly.  They should be able to cover a wide range of areas that the business unit represents including human resources, financial administration, supplies, logistics, and many other related factors.  This is the way that a business would be able to ensure all aspects of its operations are virtualized for the common good.  Business partners will, in the end, determine whether your enterprise will grow or stagnate.  You therefore need to make resolute decisions in this regard.